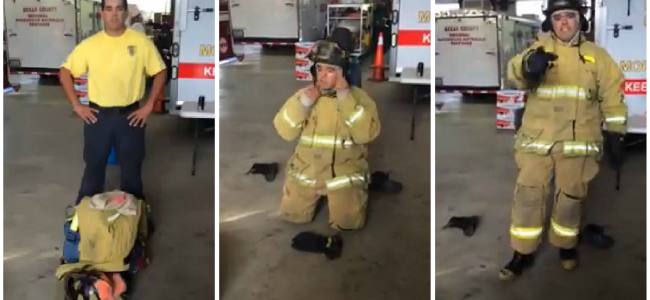 The Bunker Drill Challenge train yourself and your charity
A new challenge, a new donation match run through Facebook. It's the Bunker Drill Challenge, created for aim the National Fallen Firefighters Foundation. The ideas come from Leatherhead Mafia, in order to remember the America's fallen fire heroes. The Fire Critic explain how does it works, and how this competition blast between all the american firefighters. The world of fund-rising is not only made for the #icebucklet ideas
Here are the rules from Leatherhead Mafia:
Listen up Mafia!
We have had the #ColdWaterChallenge and the #IceBucketChallenge". Well I came up with the "Bunker Drill Challenge" for National Fallen Firefighters Foundation. It's simple and something we all had to do at one point or another.
Rules are simple
You have to donate either way ($20 if you're under a minute. If you go over a minute or don't complete the challenge you donate $100)
You have 48 hours to complete it
You must don bunker gear ONLY (no SCBA) in 60 seconds OR You Must don bunker gear AND SCBA in 90 seconds
Call out 3 other people to complete the challenge
Upload your video and tag #BunkerDrillChallenge
Donations to the NFFF can be made here
Now go gear up and spread the word!!