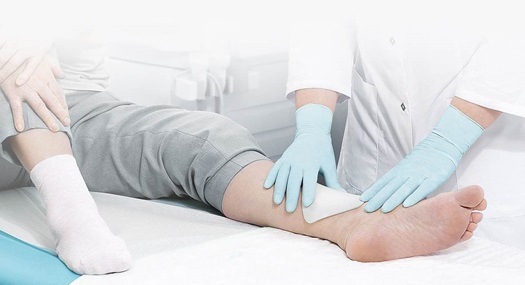 Wound care guideline (part 4) - Leg ulceration dressing
Although there are many types of leg ulceration, the most common are venous, followed by arterial, and then mixed venous arterial.
The classic signs and symptoms of each of leg ulceration can be found in the Australian and New Zealand Clinical Practice Guideline for Venous ulcer prevention and management.
Venous Ulceration
Venous ulcers are located in the lower third of the lower-leg and generally are superficial and weeping.
The priority of care is managing the oedema and encouraging the epithelium to grow across the superficial break. Zinc paste bandages and compression bandages are the mainstay of treatment to achieve these goals. The zinc paste bandages may include products like Viscopaste™ or Gelocast™ .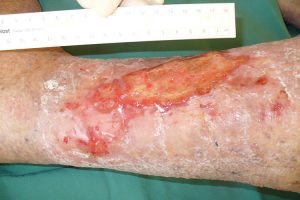 If the wound has been present for a considerable length of time, then some bacterial involvement is likely, and so an antimicrobial is suggested such as Iodosorb Powder™. This could then be combined with a super absorbent pad such as Zetuvit Plus™.
Compression therapy selection is too complex for such a short publication, as this must be tailored to the patient. A safe and effective system from which to start, however, is the use of straight, elasticated tubular bandages, for example, Tubigrip™ or Tubular Form™. These must be applied from toes to the knee after selecting the appropriate size according to the manufacturers' guide.
Arterial Ulceration
When it comes to managing arterial ulceration, a vascular surgeon is best to consult as ideally some surgery can be performed to restore perfusion to the limb. It then becomes the attending clinician's role to prevent infection.
Generally, the rule is: if the tissue is dry and ischaemic, then keep it dry. So Betadine™lotion is used to achieve this and keep the eschar dry.
If the tissue in the arterial wound is offensive, infected or malodourous, then a silver or cadexomer iodine may be used, such as Aquacel Ag™ or Iodosorb™ ointment.