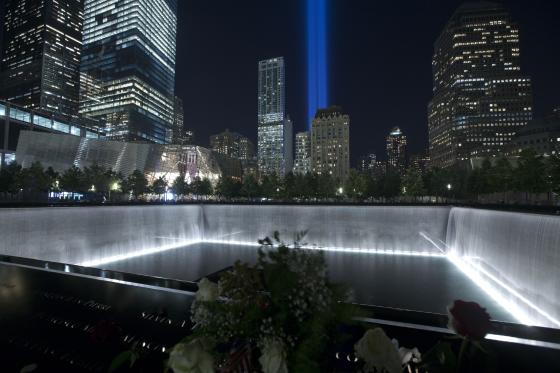 09/11, say how you will remember with #Honor911
Friday marks the 14th anniversary of 9-11. More than 2,970 people perished in the terrorist attacks in New York City, Washington D.C. and in Pennsylvania. 343 Firefighters lost their life trying to save people from the WTC. Several memorials and events will be held in the area to commemorate the worst terrorist attack in U.S. history.
First of all, the 9/11 Memorial Foundation every year honor those who lost their lives on September 11 with a particular moment: The tribute in Light. Beginning at 3 p.m., the 9/11 Memorial will be open to the public for a special viewing of Tribute in Light on the anniversary of the September 11, 2001 attacks. The Memorial provides a meaningful vantage point of the annual tribute. The Memorial will remain open until midnight. Tribute in Light will illuminate the New York City sky just south of the Memorial site.
You could visit Commemorate 9/11 to learn how the Memorial will commemorate the 14th anniversary and to discover ways to commemorate similarly in your own communities. Also, locate a 9/11 memorial near your community with our Memorial Registry that tracks 9/11 memorials throughout the world.

Commemorate in the Classroom
For educators and parents, take the anniversary to teach your children about the importance of 9/11. Download age-appropriate lesson plans that explore the history of 9/11 and discuss why we remember 9/11.
Volunteer and Serve
September 11 is the National Day of Service and Remembrance. Visit Volunteer and Serve and find numerous ways to give back to your community, including organizing a clothing or food drive, supporting a green initiative, and volunteering at a shelter.
The 9/11 Memorial would love to hear how you have chosen to commemorate 9/11 this year. Share your acts of commemoration and tributes by using hashtags #911Memorial and #Honor911 on social media. Thank you for joining us and taking a day to remember the day that changed us forever.