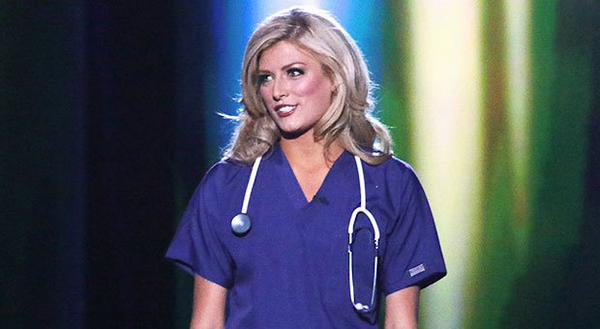 ABC lose 2 sponsors after #nursesunite fallout
SOURCE: THE WRAP – Johnson & Johnson and Eggland's Best tell TheWrap they have withdrawn ads over the hosts' comments about nursing profession.
2 sponsors (Johnson & Johnson and Eggland's Best) have pulled ads from ABC's "The View" in the wake of this week's controversy over the daytime show's hosts comments about nurses.
Johnson & Johnson values and appreciates nurses and we respect the critical role they play in our health care system. We disagree with recent comments on daytime television about the nursing profession and we have paused our advertising accordingly. We're committed to raising the level of awareness about the skill and knowledge that the profession requires and we send our thanks today and every day to the millions of nurses who touch the lives of patients and their families.
Many nurses and dietitians have contacted us saying that they know Eggland's Best eggs are healthier and can play a big part in a family's healthy lifestyle. Eggland's Best appreciates nurses and values the important role they play in family health. In light of the comments about the nursing profession recently made on daytime television we will we will no longer be advertising on the show in question. Eggland's Best believes in providing consumers the freshest, best tasting and most nutritious egg possible and we thank the millions of nurses across the country who work to improve the lives of their patients and families.

A representative for ABC declined TheWrap's requests for comment.
During the Miss America Pageant on Sunday, Kelley Johnson from Windsor, Colorado, walked out on stage in her nurse's scrubs and delivered a unique monologue detailing her experiences in the medical profession with an elderly Alzheimer's patient. Michelle Collins, Joy Beharm Raven-Symoné and Paula Faris mocked her performance, defining it as "hilarious".
The nursing community definitely have not seen the funny side of the comments, sparking the hashtag #nursesunite in response.
#Nusesunite become immediatly a trend in the Twitter community