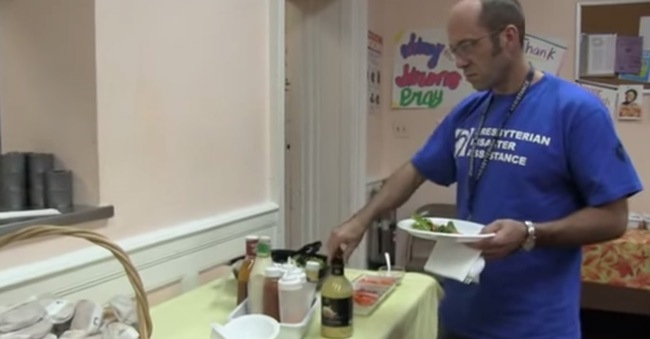 Be volunteer in your city. How to become a volunteer for the PDA
The Presbyterian Disaster Assistance promote volunteers serving in their cities. Assemble your team and help families and communities in the U.S. as they clean up, rebuild and restore following a disaster.

PDA does not promote volunteers serving in international disaster situations. Relief work is a profession that demands highly trained and experienced individuals who can work effectively in exceptionally difficult conditions for long periods of time. If however, feel you possess the skills required to be of help, we encourage you to visit the USAID Center for International Disaster Information (CIDI) web site and register your interest.
PDA's commitment to long-term recovery means there are volunteers needed in locations that are no longer in the media headlines. Typically a team volunteers for a week, offering skilled labor, willing hands, and listening hearts. Each PDA-related site is managed separately; use the contact information listed for details about work, lodging, etc. This list of sites does not include communities where the need is being met by local neighbors/volunteers and where teams from outside the area are not requested.