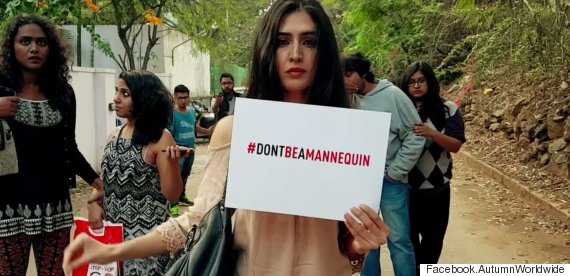 #DontBeAMannequin - Campaign against women harassment
The video is a tragic reminder of the events that happened during New Year's Eve in India's tech-hub of Bangalore. According to reports, hundreds of women were harassed by a mob of men in a city that is deemed safer than places like New Delhi.
This alternative #MannequinChallenge starts off like all the others: people standing perfectly still with Rae Sremmurd's "Black Beatles" playing in the background. But instead of ending on "frozen" people, the video pans to an assault taking place in front of the "mannequins."
On New Year's Eve, possibly 1,000 women were molested by men, and the 59,000 others who were there stood still like mannequins.
Stop being mannequins!