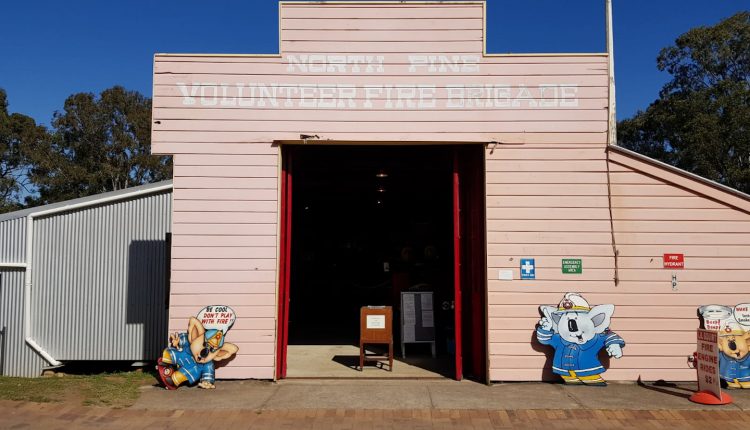 Fire Museum in Australia - Queensland Fire Brigade Heritage
Where to find some unique pieces of fire brigades history? In the Queensland Fire Museum. A piece of history of firefighters in Australia.
Emergency Live brings you on a time machine article! Follow us and find beautiful old ambulances, fire trucks and emergency testimonials from the "gold times" of rescue. The Fire Museum Queensland Inc. is located in the homonymous city of Australia.
The Fire Brigades Historical Society Qld Inc begun in the early 1980s by a small dedicated group of firefighters, after an enormous amount of time and effort the museum started, originally known as North Pine Country Markets now the museum operates in the renamed YMCA Old Petrie Town. The structure of the building 261 is a replica of a typical suburban fire station.
The collection is located into an incredible natural green park, suitable for both children and adults. The Fire Museum Queensland's collection displays 14 fire appliances, one horse-drawn and one hand-drawn appliance. There is large range of 300 helmets from around the world. The most precious item in the collection is an 800-year-old burned piece of timber from St George's Chapel, Windsor Castle.
What is the fire appliance the museum cares the most?
It is one of two 1987 Ford Trader Rosenbauer Pump, built for Expo 88. It was stationed at the Expo site for six months and was man 24 hours a day. During the Expo, it had a call sign "Pumper 188". At the end of Expo 88 it was transferred to Port Douglas Fire Brigade in Nort Queensland. At the end of it's time in Port Douglas it was transferred to the Fire Museum. The twin Pump was built for Deception Bay Fire Station, it had a call sing "Pumper 527". The status of this twin Pump is unknown. We have a constant interest to rotate our collection and exhibit our complete set of history.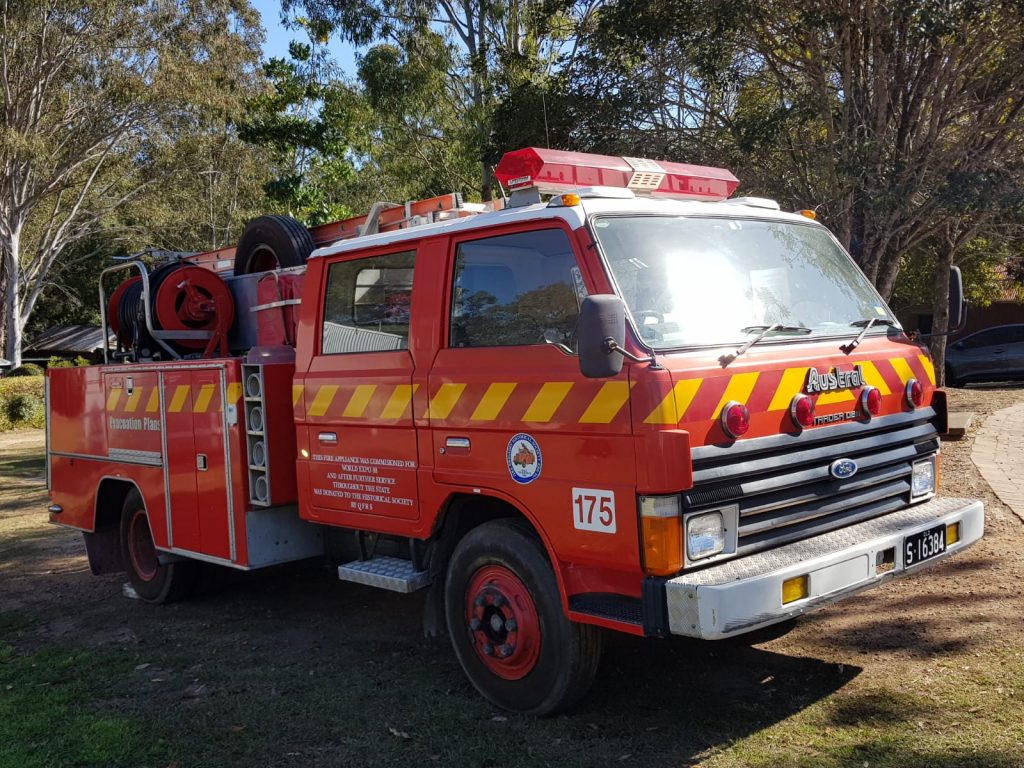 What is the best season to visit the Fire Museum?
Fire Museum open every Sunday from 7:30 am to 12:30 pm, any other times or during the week is by appointment only. All seasons are perfect to visit us.
For young children and not so young ones, we have the "li'l squirt", a small fire appliance that does laps around our premises, giving to kids a danger-free experience of being a firefighter. For school groups, we do have personalised and private tours, done by our most experienced ex-firefighters. For those who would like to have a cup of tea or eat a bowl of chips, right in front of the museum there is a food court.