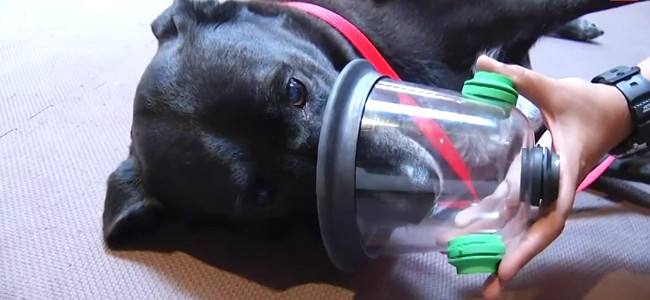 Fire rescue, new oxygen mask for Pets invented in Virginia
(Virginia/AP) – Thousands of dogs, cats and other pets die in house fires every year. But a Virginia woman is trying to better their odds of survival, by getting specially-designed oxygen masks into the hands of first responders all across the country.

Ines de Pablo, president of the Wag'N 02 Fur Life invent a new oxygen mask, specially-designed for dogs and cats. This equipments help Firefighters to save pets after a rescue. In 2013 the Pet oxygen mask help to save 150 animals from burning house.