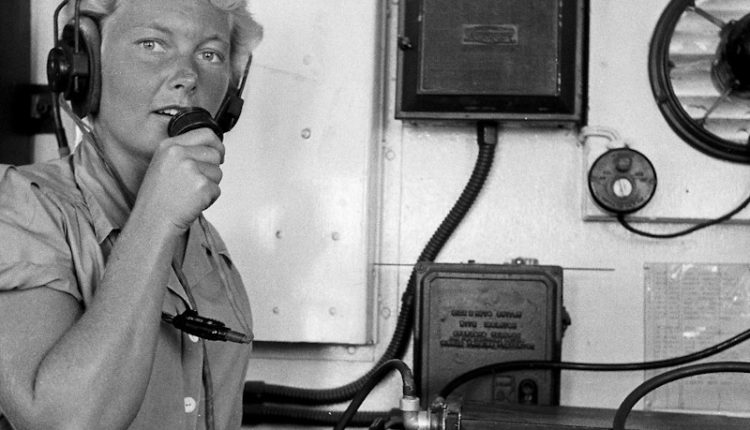 International Phonetic Alphabet: do you know NATO's code?
Rescuers are always in an emergency. These are cases in which rescuers must raise the alarm and warn people at risk. But it's easier said than done. In case of natural disasters, such as floods or earthquakes, communication is difficult. Could the NATO phonetic alphabet solve the problem?
Correct communication is very important, especially in the emergency field. It should take place without obstacles. But many times happens that noises or bad signal could compromise the communication. This is why NATO studied a specific phonetic code – the NATO phonetic alphabet. According to this alphabet, each letter of the alphabet corresponds to a specific word. This allows important messages to arrive in the correct way.

The story of the NATO phonetic alphabet: how it was
The NATO phonetic alphabet reached its integrity in 1956, after many years of adjustments.
In 1920, the International Telecommunication Union (ITU) produced the first globally known phonetic alphabet.  World's cities and states names composed it, like:
Amsterdam, Baltimore, Casablanca, Denmark, Edison, Florida, Gallipoli, Havana, Italia, Jerusalem, Kilogramme, Liverpool, Madagascar, New York, Oslo, Paris, Quebec, Roma, Santiago, Tripoli, Uppsala, Valencia, Washington, Xanthippe, Yokohama, Zurich.
In 1941, US military forces adopted the "Able Baker Alphabet" to communicate:

Able, Baker, Charlie, Dog, Easy, Fox, George, How, Item, Jig, King, Love, Mike, Nan, Oboe, Peter, Queen, Roger, Sugar, Tare, Uncle, Victor, William, X-ray, Yoke, Zebra
Two years later, the British Royal Air Force decided to use this alphabet, too. This alphabet contained a few English words. For the new version of the phonetic alphabet, the International Air Transport Association (IATA) decided to incorporate other sounds common for English, French and Spanish, and became effective in 1951 only for civil aviation:
Alfa, Bravo, Coca, Delta, Echo, Foxtrot, Gold, Hotel, India, Juliett, Kilo, Lima, Metro, Nectar, Oscar, Papa, Quebec, Romeo, Sierra, Tango, Union, Victor, Whiskey, eXtra, Yankee, Zulu
The International Civil Aviation Organization (IACO) proposed a change for some letters of the alphabet, i.e. C, M, N, U and X, but the debate continued for what concerned the letter N. On 8 April 1955, the North Atlantic Military Committee Standing Group affirmed that whether or not IATO approval, the phonetic alphabet would "be adopted and made effective for NATO use on 1 January 1956".
The story of the NATO phonetic alphabet: how is now
On 21 February 1956, Member States have been warned: "that the new Phonetic Alphabet is to be made effective in NATO 1 March 1956".
The so-called NATO Alphabet is known as follows:
ALFA, BRAVO, CHARLIE, DELTA, ECHO, FOXTROT, GOLF, HOTEL, INDIA, JULIETT, KILO, LIMA, MIKE, NOVEMBER, OSCAR, PAPA, QUEBEC, ROMEO, SIERRA, TANGO, UNIFORM, VICTOR, WHISKEY, X-RAY, YANKEE, ZULU
Symbols-Phonetic_Alphabet