Malesia - Fourth InterMET Asia International Exhibition & Conference for Meteorology, Hydrology and Climate Services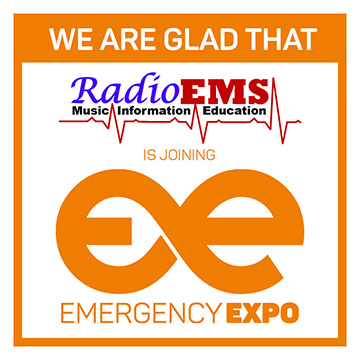 A recent report from the World Bank-Global Facility for Disaster Reduction & Recovery (GFDRR) states that annual total damages from disasters, extreme weather-related incidents in particular, have been increasing for decades and models show that population growth and rapid urbanisation could put 1.3 billion people and USD158 trillion in assets at risk from the river and coastal floods by 2050.
The problems are especially acute in Asia, where urbanisation is fastest and the impact of extreme weather events such as flooding, subsidence, landslip and drought mean governments must increase investment in resilient and adaptable infrastructure to provide protection.
 EWEX Asia will directly address how key infrastructure including water, energy, communications, transport and public health, can be adapted and upgraded to cope with the growing threat of the more frequent and intense extreme weather anticipated in coming years.
EWEX will be co-located alongside InterMET Asia, the successful meteorology and climate services event from the same organiser, Media Generation Ventures Ltd. It will take place on 21 & 22 March 2017 at Suntec, Singapore, Extreme Weather Expo Asia ('EWEX') will be a unique event for the Asia, Africa and Pacific regions dedicated to the technical, engineering, financial and social solutions to mitigating and managing the huge risks posed to society and business by the increasingly intense and frequent extreme weather events that many scientists attribute to climate change.
Intended Audience
The co-located show InterMET Asia is the only event in the Asia, Africa and Pacific regions bringing together under one roof a senior audience from more than 25 countries, including the global weather industry, weather affected activities, national met services and development banks. The highly successful annual show is supported by the World Bank and the Global Facility for Disaster Recovery and Reduction (GFDRR), the WMO, the Hydro-Meteorological Equipment Industry Association (HMEI), the Singapore National Environment Agency and the Singapore Exhibition and Convention Bureau.
Tony Stephenson, Event Director for both shows, says:
"InterMET and EWEX together will form a superb platform for companies looking to showcase their expertise and build business in the areas of resilient and adaptable infrastructure across a range of key sectors and gain access to billions of dollars of investment in the coming years. They offer an unparalleled opportunity for governments, public and private sectors, weather affected business, development banks, insurers, and engineering and construction companies to meet and understand how to meet the challenge of the extreme weather and climate change threat to life, society and economy."
Ian Harper, Conference Director for both shows, says:
"Together InterMET and EWEX will create an end-to-end forum covering key issues from the acquisition, value adding and communication of hydromet data, through to the development of extreme weather early warning systems, and the implementation of key infrastructure that is resilient and adaptable to increasingly intense and frequent extreme weather events."
What's Included
The EWEX conference will cover:
Innovations in thinking, funding, technology and approaches to socio-economic organisation relevant to the design of critical urban infrastructure that is resilient and adaptable to extreme weather.
Innovations in extreme weather impact early warning and modelling systems.
Innovations in the use of ICT and Big Data in building resilience and adaptability.
Key case studies relating to current projects.
The EWEX Exhibition will showcase:
Companies involved in the design, supply and implementation of infrastructure that is resilient and adaptable to the impact of extreme weather.
Specialists in the use of innovative technologies, including ICT, the Internet of Things, and Big Data, in the forecasting and modelling of the impact of extreme weather, and in the design of resilient infrastructure.
Further Information
Asia's only dedicated climate services event: InterMET Asia is the only event in the Asia-Pacific bringing together the global weather and climate industry with a senior audience from more than 49 countries under one roof.
International support: InterMET Asia is part of a cooperation framework with the World Bank, Global Facility for Disaster Reduction and Recovery (GFDRR). It is also officially supported by the National Environment Agency Singapore, Association of Hydro-Meteorological Equipment Indsutries, World Meteorology Energy Council and International Society of Precision Agriculture.
World-class conference: InterMET Asia will feature an international conference tailored to needs of the meteorology community in Africa, Asia and the Pacific regions. Key note address by the Secretary General of the World Meteorological Organisation.
International exhibition: InterMET Asia's tightly focused exhibition will showcase the latest products and services designed for climate services professionals.
Hosted Delegate Programme: Our prestigious Hosted Delegate Programme is designed to ensure the participation of the industry's top buyers from the public and private sectors. Qualifying delegates receive travel and accommodation support and other privileges.
Registration
Information on how to visit or exhibit is available here.
Further information on the event website