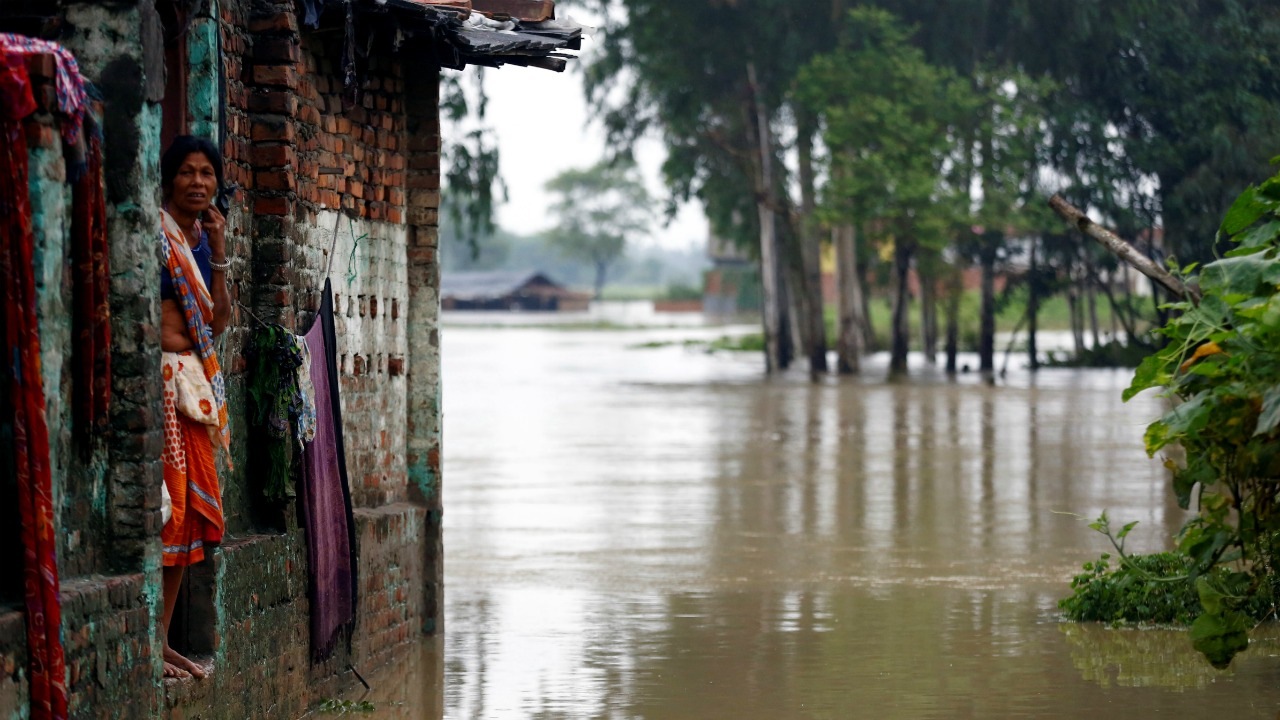 Nepal - 2017 flood is the heaviest of the last 15 years
Nepal faces a severe climatic situation. Floods are the most heavy in 15 years. The FirstPost  reportes that hundreds of foreign tourists who were trapped in a Nepal jungle safari park have been rescued by elephants.
The following report is produced by Office of the Resident Coordinator Nepal in collaboration with humanitarian partners. It covers the period from 19 to 24 August 2017.
Highlights

A total of 1.7 million people are reported to be affected by floods following heavy monsoon rains.
Almost 461,000 people (91,400 families) have been displaced from their homes.
Some communities in Rautahat, Banke, Bardiya, Mahottari, Dhanusa and Saptari districts remain inaccessible by road.
In Provinces one, five and seven, the newly elected local governments are playing a key role in relief coordination. At the local level, Ward Chairpersons are leading the relief work.
Situation Overview
65,000 Houses destroyed (*as per IRA)
1.7 m People affected (* as per IRA)
461,000 People temporarily displaced (* as per IRA)
143 Dead (*as per MoHA)
30 Missing (*as per MoHA)
43 Injured (*as per MoHA)

Following the severe floods, relief activities are ongoing, with government agencies and relief organizations active in affected areas, in addition to the private sector and volunteer groups who are also engaged in the relief efforts.
The Ministry of Home Affairs (MoHA) has asked 18 districts – Jhapa, Morang, Sunsari, Saptari, Siraha, Sarlahi, Dhanusa, Mahottari, Rautahat, Bara, Parsa, Makwanpur, Chitwan, Nawalparasi, Dang, Banke, Bardiya and Kailali – to carry out Cluster Specific Detailed Assessments (CSDA) at the household level, as well as to assess crop and livestock losses, and have been asked to submit findings within ten days. The Ministry of Federal Affairs and Local.
Document published on 18th August:
[document url="https://www.emergency-live.com/wp-content/uploads/2017/08/NPL_flood_snapshot_180817.pdf" width="600″ height="600″]
Document published on 20th August (how situation changed):
[document url="https://www.emergency-live.com/wp-content/uploads/2017/08/NPL_flood_snapshot_20Aug_T1_rev.pdf" width="600″ height="600″]