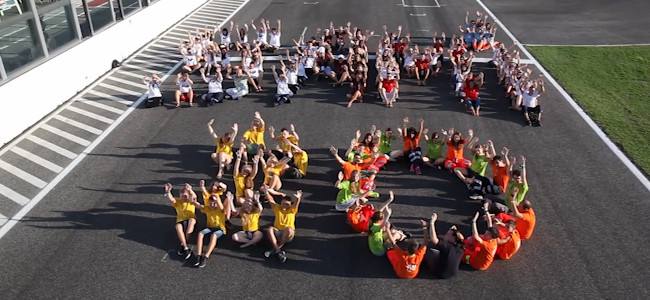 #SAMIcontest: Face the European Heroes of Rescue
Anpas – Sami Contest 2014 , Adria/Venice – Young Heroes Without Superpowers from andre@c on Vimeo.

The European Contest of young rescuer #SAMIcontest finished yesterday in Venice, Italy. A total of 350 people partecipate at the event and more than 89 young rescue volunteers went involved in the International Game Competition, organized this year by Anpas. ASB Germany won the competition: Second place in the young contest was gained by the SFOP (Poland) and the third place was gained by LSA (Latvia).
The Contest, organized by the SAMARITAN International Association was more than just a competition. Theoretical test on first aid, city game and a creative part create the good mix to promote first aid education and socialization among different associations. The international first aid youth competition "SAMARITAN Contest" is carried out every two years, hosted by one of SAM.I.'s member organizations in cooperation with the SAM.I. general secretariat. This year the Samaritan Contest was hosted by ANPAS.
The group B winner: ASB Germany, 2nd Sfop Poland, 3rd LSA Latvia
The group A winner of #samicontest is WK South Tyrol, 2nd LSA Latvia, 3rd Asbö Austria
Individual winner of group B #samicontest are Eva Medina (LAT) and Antanas Zilakauskis (Lituania)
Individual winner of group A #samicontest are Juliane Säger (GER) and MatÄ«s Ozols (Latvia)