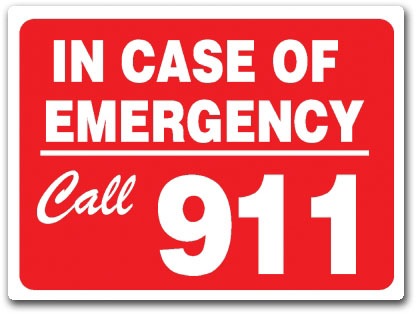 911 Super Users: can an App reduce their number?
A new app called AddressIQ hopes to reduce unnecessary medical emergency calls by linking addresses to 911 dispatches.
In the city of Long Beach there is a small number of people making too many 911 calls for medical assistance. This is not just a Long Beach problem, you can find those "super users" in cities all across the nation. Congested phone lines and stretch emergency resources are just some of the problems related to 911 super users, the most important thing is the impact on first responders, where a minute's delay could determine life or death.
To deal with this problem, the city of Long Beach, partnered with the civil tech group Code for America, created AddressIQ a Web app that combines fire, police and business licensing data to reduce calls from 911 super-users.
The tool connects addresses to both the number and type of emergency dispatches. The information enables emergency workers to collaborate on high-usage locations and assist callers through education, social outreach, or, in worst cases, enforcement measures.

"AddressIQ is one of the many ways the city is using technology to improve efficiency and communications," said Long Beach Mayor Robert Garcia on emergencymgmt. "And what's especially exciting about this app is that it actually has the potential to improve health outcomes and really get the most out of every dollar of our public safety budget."
The assistant city manager Tom Modica said: "Part of what AddressIQ does, is it gives us a very easy way to compile information from a number of different legacy systems and gives us a much easier tool to query where our public safety resources are being utilized so we can better plan and create strategies,"
Impact and cost of 911 super-users can be staggering. A Washington, D.C. resident lady, averaged seven to 13 calls to dispatchers per month over a 30-year period and, despite having health insurance, owed more than $61,300 to the D.C. Fire and Emergency Medical Services for ambulance transportation.
Nieditch said that there are a couple of cities interested in what an AddressIQ pilot would look like in their city. Unfortunately it takes a bit figuring out how to launch this application for a particular city and thinking about how it would scale to others.