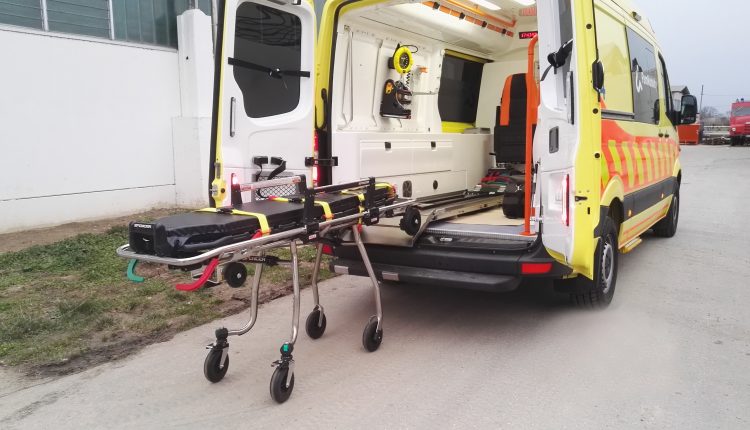 Ambulance: norms and rules to build a safe ambulance
The ambulance services in the US is one of the most essential emergency care providers that is responsible for several actions of medical transportation of patients and being the first responders in case of an emergency.
But have you wondered what the rules and norms that govern an ambulance are? Here's a little insight in this article.
Standards and Staffing in An Ambulance
Ambulances that operate in the US must have a staff of at least 2 employees. The level of crew deployment differs depending upon the area the EMS operates in. In several territories, the bare minimum requirement is an EMT that provides patient care and an EMR to support and drive the ambulance.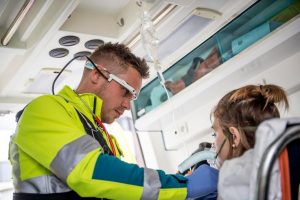 This set-up is classified as a Basic Life Support Unit (BLS) since the best ranking provider cannot perform Advanced Life Support (ALS) treatments. If the patient's condition warrants it, an ALS provider can be called upon to assist and meet the ambulance on the way to the medical facility. Other combinations of staffing in an ambulance include one EMT and another from the paramedic background, or two Paramedics, which are classified as an Advanced Life Support Unit (ALS) in several regions.
However, in European countries Emergency Medical Physicians don't regularly practice on the field. Only the crew use ambulances for emergencies, such as infant transportations, ECMO or cardiac bypass transports, or unusual situations including crush injuries necessitating field amputation, or mass casualty/disaster circumstances.
Ambulance Funding and Manpower Models
Trained volunteers can offer EMS too. Agencies that were once strictly volunteering have started supplementing their ranks with compensated members in order to keep up with the rising numbers of emergency calls. Since 2004, the most significant private funder of contract EMS services in the US was American Medical Response, based out of Greenwood Village, Colorado.
The second-largest United States EMS company is Rural/Metro Corporation from Scottsdale, Arizona. Rural/Metro Corporation also provides EMS services in various regions of Latin America. Like AMR, Rural/Metro gives other transport services, including non-emergency transportation, or motorized wheelchair based transportation.
On October 28, 2015, AMR had acquisition of Rural/Metro, thereby forming the most important EMS organization in the US. Many colleges and universities have their own EMS firms. Collegiate EMS programs vary from university to university. Most of such agencies are fully staffed by student volunteers.
Agencies might run a Quick Response Service (which acts as a first -responder to scenes) offering primary patient diagnosis and care. They may also work as certified ambulance services staffed with EMTs or Paramedics.
Some groups limit their services to their campus, while others provide services to the local community. Services by college and university agencies might include mass-casualty event response ambulance services, search-and-rescue teams and aero-medical services.
While the fire service in the US is rated according to the ISO classes, and fire insurance rates are based on those classes, EMS does not receive ratings nor corresponding monetary savings in health or life insurance policies.
Unlike fire and police protection, which are acknowledged as an essential service by the Federal Government, local governments determine if emergency medical services are vital for their communities. The lack of federal recognition as an essential service has left emergency medical services vastly underfunded throughout the country, resulting in service termination and lack of coverage for citizens throughout the country.
We hope that this information helped you understand the US EMC ambulance services and their selfless contribution better.