 Community Paramedicine Comes to California
Shira A. Schlesinger, MD, MPH
Kristi L. Koenig, MD, FACEP, FIFEM
University of California, Irvine
Center for Disaster Medical Sciences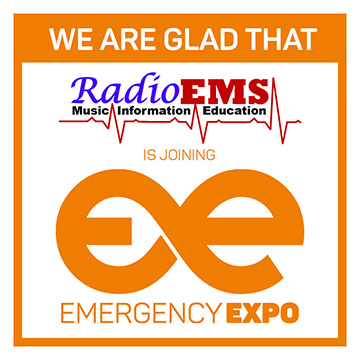 Community Paramedicine Comes to California
Community Paramedicine engages pre-hospital providers to make treatment and disposition decisions traditionally reserved for physicians or advanced practice clinicians, under the supervision of an online Medical Director or by protocol. Programs have already been implemented in other regions of the United States, including Texas, Nevada, and Minnesota; however, they vary in scope of practice and degree of implementation.
Current California regulations require paramedics to transport all patients who request emergency services (via 911 in the U.S.) to hospital emergency departments. In addition to the lack of regulatory authority, insurers typically will not reimburse ambulance providers for response without transport or transport of patients to alternate locations (such as doctors' offices or clinics). The implementation of the Affordable Care Act in the U.S. has bolstered efforts by many groups to alter the paradigm for fee-for-service EMS response. This has resulted in a move towards providing alternatives to emergency department care for patients with non-emergent complaints, as well as to decreasing repeat emergency department and inpatient visits for patients with chronic conditions and/or others with frail health.
Expanding the role of paramedics to include home visits for management of chronic conditions, treat-and-release parameters for care, and transport to alternate destinations may help to decrease ambulance transports to emergency departments by as much as 20%, according to some researchers. In California, there are frequent delays to return to service after paramedics transport patients to the hospital; in some locations of the State, this has been a high as 6 hours. This limits the capacity of system to respond to other emergencies in the community. Programs operating in Nevada, Texas, and Minnesota claim impressive improvements in efficiency, although there are little published outcomes data. In addition, while some believe this to be a natural extension of current paramedic functions; others oppose these changes as potentially endangering patient and/or community safety.
In the interest of examining the impact of Community Paramedicine in various urban and rural areas, the California EMS Authority has provisionally approved 12 pilot sites for training and for implementation of Community Paramedicine projects. Each of these pilot sites will focus on one aspect of Community Paramedicine as defined by the EMS Authority – Alternate Destination Transport, Post-Hospital Discharge Follow-Up, Directly Observed Treatment of Tuberculosis, Hospice Support, or Support for Frequent 911 Callers. If approved by California's Office of Statewide Health Planning & Development, the pilot period will begin on January 1st, 2015.