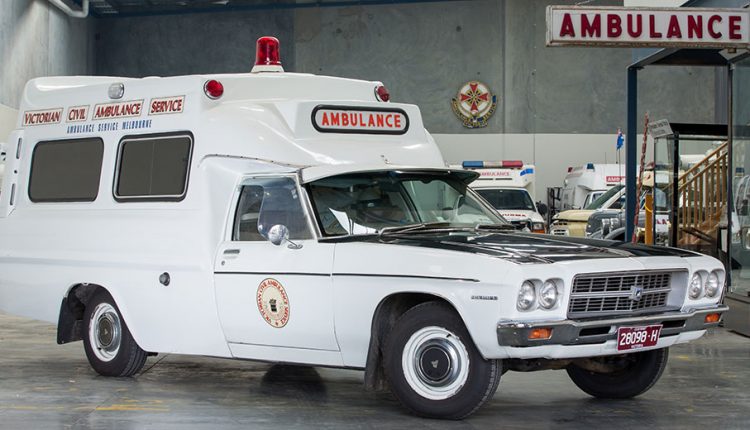 Emergency Museum: Australia, the Ambulance Victoria Museum
At the end of the 19th Century an ambulance services began in Melbourne (Australia) using basic transport methods that would see patients carried on removed doors to be taken to the closest hospital
In 1887 sufficient funds were raised by St John's Ambulance to purchase six stretches which were placed at police stations and 1899 the first horse drawn ambulance began operation.
Australia, the first Melbourne ambulance station was located inside a building in Bourke Street
In 1910 the first motor vehicle ambulance began operation, responding to most of the emergency calls received during the first year.
In 1916 the Victorian Civil Ambulance Service was formed, relying only on public donations and municipal council financial support as the then state government refused to subsidise the ambulance service.
By 1916 the Service was insolvent and its closure was contemplated despite transporting 5600 patients and travelling around 60,000 miles.
However in 1918 a serious outbreak of influenza in Victoria made the ambulance service essential and, staff incresed to 85 drivers and the vehicles increased to 16 motorized and horse drawn cars.
THE HISTORY AND TRADITION OF THE ITALIAN AMBULANCE: VISIT THE MARIANI FRATELLI STAND AT EMERGENCY EXPO
1925 saw the end of the horse drawn ambulance era. In 1946 the entire fleet of 27 vehicles were fitted with radio receivers and finally in 1954 a fully functional communications centre began operation.
In 1986, a group of retired ambulance officers felt the need to preserve the Victoria's ambulance history and soon after the Ambulance Historic Society of Victoria was formed.
With financial support from Ambulance Victoria, the museum started taking shape.
So it began the search for suitable vintage ambulances, equipment and memorabilia.
The search brought to the collection six vintage ambulances in need of restoration.
This situation continued until 2006 when the museum finally opened its doors in the city of Thomastown.

The museum received a great response from ambulance stations and personnel throughout the state of Victoria and the rest of Australia, resulting in donations of vintage equipment, photographs and various items
From that time the museum grew exponentially and currently it displays 17 vintage ambulances dating from 1916, which are complemented by a large range of interesting memorabilia, including a "Ashford Litter" from 1887, vintage radios and medical equipment.
The Victoria Ambulance Museum has been solely developed and maintained voluntarily by dedicated retired ambulance personnel.
It is a non-profit organisation and is a unique and valuable heritage asset for the community of the state of Victoria and for all the Australians that love the EMS history.
In 2015 the museum was moved to the city of Bayswater and is located in Barry Street. It is open for visits and its vehicles, equipment and retired ambulance personnel are also available for events and displays.
Read Also:
Emergency Museum, Australia: The Museum Of Fire Of Penrith
Hungary, The Kresz Géza Ambulance Museum And The National Ambulance Service / Part 3
Source:
Victoria Ambulance Museum;
Link: