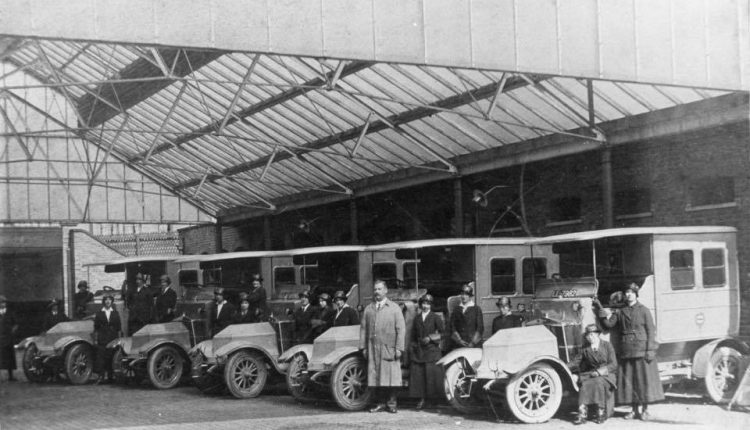 Emergency Museum: the London Ambulance Service and its historic collection / Part 2
A London-wide service was then created in 1965 when one ambulance service was formed in London from parts of nine already existing services
It had nearly 1,000 vehicles and 2,500 staff, a very impressive number compared to any other european service of the time

In 1974, when the National Health Service was reorganised, the London Ambulance Service was then transferred from the control of the local government to the South West Thames Regional Health Authority
In 1989 the ambulance staff took part in a national strike for better pay and working conditions.
Every station was involved with many giving out the phone number of the stations so that the people could call the crews directly in case of an emergency.
After a critical six months of not being paid and living on donations from the public, a pay deal was reached and the crews went back to work.
In 1992 the failure of a new computer system led to worldwide public and media interest.
The crash of the computer-aided dispatch system led to long delays in dispatching ambulances and the consequential inconviniences for the people that needed them the most.
Service managers continued to report to South West Thames until April 1st 1996, when the organisation became an National Health Service trust.

This was the beginning of the London Ambulance Service as people know it today
As one of the world's oldest and largest ambulance services its has very unique, long and interesting history.
This history is supported by a large collection of historical items and vehicles which have been collected over the years and which form the basis of the Historic Collection.
The collection includes documents, books, equipment, badges, uniforms and, most importantly, over 20 ambulances.

The ambulances in the collection range from early hand or horse-drawn carriages up to more modern vehicles from the 1980s and 1990s.
The collection holds an example of an ambulance that would have attended almost every major accident and emergency in London in the last Century.
Two of the ambulances used by the London Ambulance Service and shown in the pictures, like the white Austin LD5 Wandsworth from 1960 and the beautiful blue Austin Sheerline are now at the "Spadoni Emergency Museum" a very unique museum that exhibits all kind of emergency vehicles and equipment form all over Europe and North America, located in Berceto near the city of Parma, Italy.
Today the London Ambulance Historic Collection is run and maintained largely by volunteers from within the London Ambulance Service, some of whom even used the vehicles and equipment when it was in service.
The collection also provides its classic ambulances, experienced members of staff, uniforms and medical equipment for many kind of events, both public and private, which always creates a memorable attraction for the attendants.
MEDICAL CONSULTANCY FOR EVENTS AND FIRST AID TRAINING: DMC DINAS MEDICAL CONSULTANTS AT EMERGENCY EXPO

Read Also:
Emergency Museum: The London Ambulance Service And Its Historic Collection / Part 1
Emergency Museum, Australia: The Museum Of Fire Of Penrith
Source:
NHS London Ambulance Service; London Historic Ambulance Collection Facebook;
Link:
https://www.londonambulance.nhs.uk/about-us/historic-vehicle-collection/
https://fr-fr.facebook.com/pg/London-Ambulance-Service-Historic-Collection-648346912200549/photos/?tab=album&album_id=648349482200292&ref=page_internal