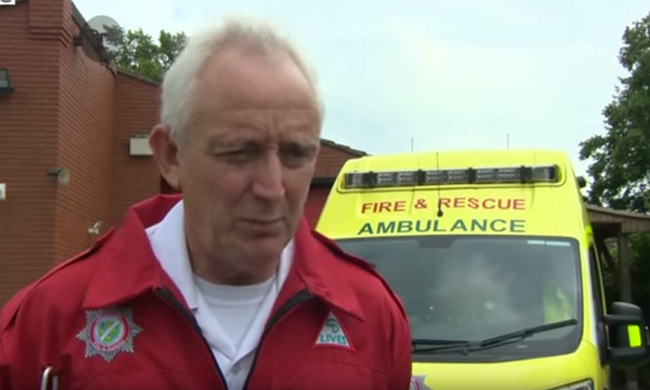 Fire&Rescue Ambulance, revolution get of the ground. How could change the emergency services in UK?
Source: Spalding Today
 – The
East Midlands Ambulance Service
(EMAS) launched a six-month pilot scheme across the region in partnership with its six fire and rescue services. For Derbyshire, Humberside, Leicestershire and Rutland, Northamptonshire and Nottinghamshire, it represented an "innovative" approach in "working together to save more lives".

But for Lincolnshire
, the pilot was a continuation of joint working arrangements between EMAS,
Lincolnshire Fire and Rescue
(LFR) and
LIVES
(Lincolnshire Integrated Voluntary Emergency Service) First Responders which have
supported each other for 16 years
.LFR divisional commander Sean Taylor said: "During this time, we have attended over 30,000 cases of residents requiring medical assistance and, currently, on-call firefighters at over 20 stations can be deployed to deliver first aid, oxygen therapy, defibrillation and cardiopulmonary resuscitation (CPR).
"Co-responding makes up about 40 per cent of our calls and because of the scheme's success, we are committed to getting residents the treatment they need as soon as possible."  In simple terms, the scheme works by sending out a so-called Emergency First Responder (EFR) at the same time as an ambulance when a call to report a life-threatening or Red 1 situation comes in to EMAS.
The EFR, usually a LIVES First Responder, on-call or retained firefighter, would have received additional medical training in order to deal with cases of cardiac arrest, minor trauma, burns and falls. EMAS community response manager Steve Patton said: "EFRs used to respond to emergencies in a fire engine, but now they respond in ambulances which has three benefits. "Firstly, there is no longer the need to send a first response car and an ambulance to an emergency which could take up to an hour.
"Secondly, by sending an EFR to a call-out in an ambulance, EMAS estimates that it can knock 20 to 40 minutes off a patient's journey time to hospital. "Thirdly, it frees up another ambulance for emergency responses at a time when the year-on-year increase in 999 call volumes for EMAS is six per cent – with very little increase in funding. "We are having to do more with less but due to excellent fire incident reduction strategies, LFR calls have gone down which means they can't sustain their service as it is in the current climate."
The Government saw the virtue of joint working arrangements between the two blue light services and LIVES last May when the Department of Communities and Local Government jointly gave EMAS and LFR a Transformation Challenge Award grant of £491,000 to finance a year-long pilot project. Its aim was to "improve the quality of service and outcomes for patients in Lincolnshire through the development of an innovative and complementary approach to ambulance provision in the county" and the scheme became known as the Joint Ambulance Conveyance Project (JACP).
Coun Chris Brewis, vice chairman of Lincolnshire Health Scrutiny Committee and county councillor for Sutton Elloe, said: "The JACP has so far proved a huge success and our area has proved this to be a model for future working in rural counties. "The enthusiasm of LFR staff, EMAS personnel and our area has made this pilot project such a bonus for people's wellbeing in our area and it may well be something worth rolling out across the country."
Three fire stations in Lincolnshire – Long Sutton, Stamford and Woodhall Spa – have been piloting the project since September last year and almost 200 patients were dealt with in the first 11 months alone.
Sarah Fletcher, chief executive officer for Healthwatch Lincolnshire, said: "On behalf of Lincolnshire patients and carers, we believe services that are able to work together on a micro-level at the coal face can only be a positive step forward to help improve people's lives and access to healthcare.
"We all recognise the many challenges facing our health services when accessing a large rural county and hope this partnership will ensure that people living in all corners of our county can be reached as soon as possible."
Long Sutton district councillor Laura Eldridge added: "The JACP is a pilot scheme but now that it's here, there's no way it'll be taken back."