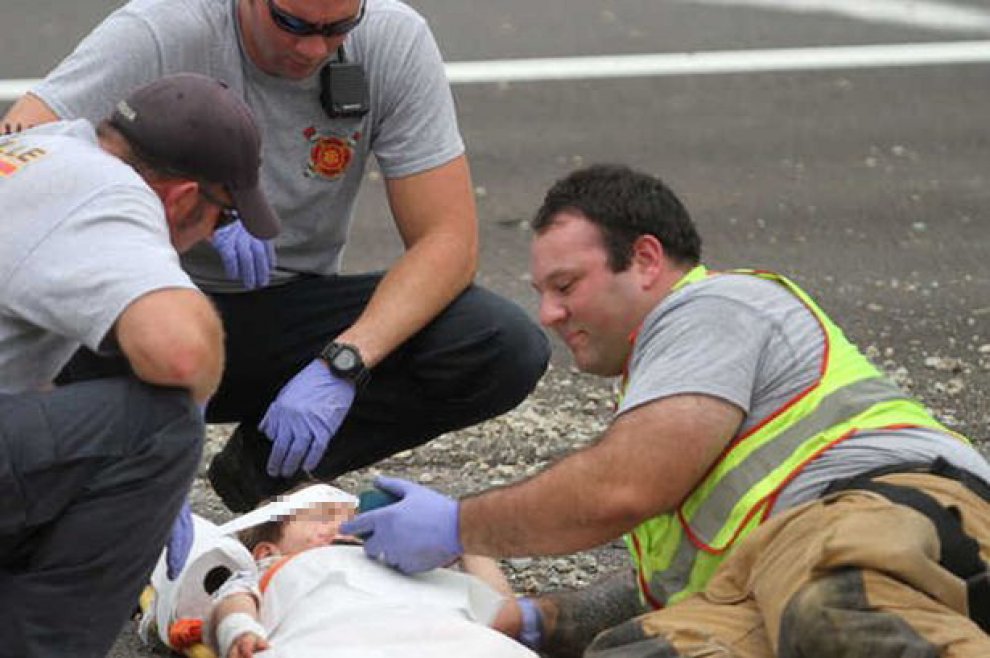 How to calm a child involved in an accident? The First Responder Casey Lessard know it
Several residents and first responders came to help victims of a one-vehicle crash on Interstate 10 on Saturday afternoon, including a retired Los Angeles firefighter. Rick Camarena, who now lives in Gulfport, said he stopped because he knew his training would allow him to help. "I saw five kids ejected," he said of the crash. "I know trauma criteria; I helped them."
D'Iberville Deputy Chief Clay Jones said the dark-gray Lincoln SUV was on the exit ramp to Interstate 110 north when it left the road and flipped several times, coming to rest near the D'Iberville Boulevard overpass. The SUV was not near the new "diverging-diamond" interchange, as previously reported. Police are still investigating the cause of the wreck.
Six people were in the vehicle, an adult driver and five children. All were taken to area hospitals, Jones said. One child taken to the hospital still strapped into a child-restraint seat.
D'Iberville firefighter Casey Lessard lay on the ground next to one young crash victim, holding a cellphone so the child could watch the animated film "Happy Feet."
D'Ibervile Fire Capt. Darren Peterson said his firefighters do everything they can to calm and comfort children involved in traumas such as this.
"The kids … we do whatever we can to calm them down," Peterson said. "The video calmed him down instantly."

Camarena said others also stopped to help, including two women.
They were later identified as Morgan Bogolin, 20, and her sister, Mady Bogolin, 15, of Long Beach. The two were on their way to Mobile when they saw the crash and stopped to help.
The call for help went out just before 4 p.m.
Emergency personnel from AMR ambulance service and D'Iberville Fire Department were treating victims at the scene.
There was extensive damage to the SUV's front-seat area and roof was crushed from the impact.