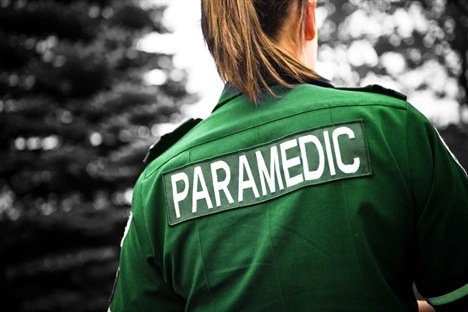 Rate of paramedics leaving ambulance service nearly doubles
More than 1,000 paramedics left the ambulance service between April 2014 and March 2015, compared to just 566 between 2010 and 2011
The accelerating trend of leavers is reinforced by a survey just released by the GMB, Unison and Unite unions, in which three-quarters of paramedics and other ambulance staff said they were planning to quit the NHS.
The unions say this could trigger an ambulance crisis in the NHS, especially with "dangerous" vacancies in paramedic jobs forcing staff to shoulder more responsibility in the field and in the 999 phone service.
They survey questioned more than 3,200 paramedics, of the more than 20,000 ambulance staff represented by the three unions.
Topping the survey's findings were warnings that inadequate pay and poor working conditions in the field are to blame for the low morale amongst paramedics and their desire to leave.

But the survey indicated that almost three-quarters of remaining staff are considering leaving the health service, with a whopping 94% claiming their pay does not adequately reflect their responsibilities. Currently, the paramedic starting salary is just short of £22,000 annually, growing to £28,000 after seven years.
And in a perfect storm of 10% vacancy rate and paramedic exodus, employers are having to look abroad for more employees.
"Hardworking ambulance staff and paramedics are voting with their feet and leaving the service. Their pay and conditions don't reflect the strenuous demands of the job," Unite's head of health, Barrie Brown, said. CONTINUE
Source: