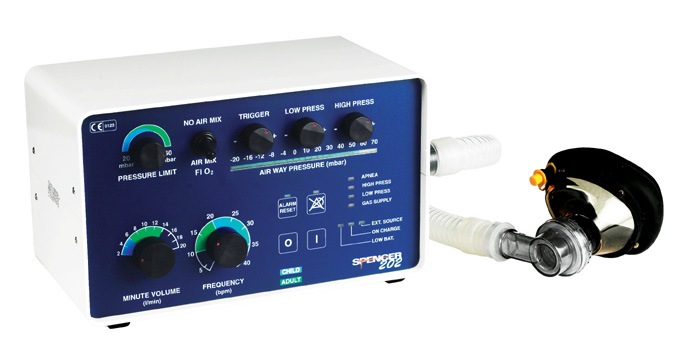 The evolution of EMS ventilators utilization
Technology is moving forward in any kind of sector, that's why new generations of ventilators need to be smaller and easier to use also in pre-hospital environments.
Shawna Whooley is a teacher at the University of San Francisco Emergency Medical Technician Program in San Francisco, CA. Now she is also working as a paramedic for a private ambulance service in Marin Country California and preciously she worked as the Assistant Program Director for the EMT program at the San Francisco Paramedic Association.
Shawna wrote an interesting article on EMS1 about the evolution of the use of ventilators in EMS world.
"Mechanical ventilators have evolved significantly in the last decade. Advances in technology, as well as an increased understanding of the physiology and effects of mechanical ventilation have had a profound impact on ventilator use.

Ventilators are used in many clinical areas including operating rooms, emergency departments, critical care transport units, and air medical transports. Smaller, user-friendly portable ventilators show great potential for more widespread use in the pre-hospital setting, including 911 responding ambulances."
Read the full article here: http://www.ems1.com/airway-management/articles/2115836-How-EMS-use-of-ventilators-has-evolved/
As a further contribution to the debate we add a NAEMSP document about non invasive positive pressure ventilation (NIPPV), with a lot of interesting information that will increase your know-how about this topic.
[document url="http://www.naemsp.org/Documents/Position%20Papers/POSITION%20NIPPV-Resource%20Doc-2011.pdf" width="600″ height="600″]