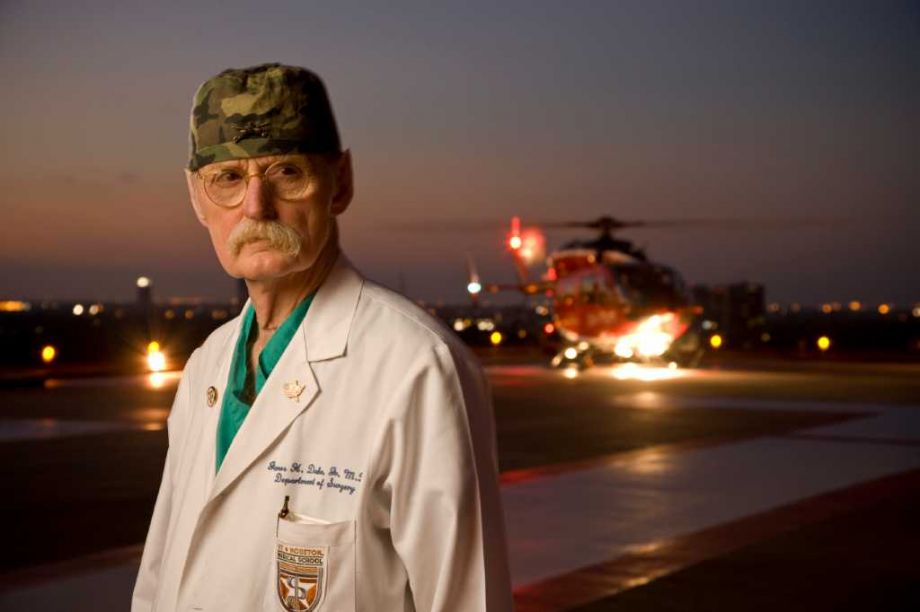 The iconic doctor who found the Life Flight Helicopter Ambulance System in Huston dies at 86
Dr. James "Red" Duke Jr. died Tuesday at 86 years old. He was the Houston's iconic cowboy-style doctor who found the Life Flight Helicopter Ambulance System. Duke was a trauma surgeon known internationally because he attended to Gov. John Connally on the day of President John F. Kennedy's assassination, succumbed to natural causes at Memorial Hermann Hospital in the Texas Medical Center. He had been in declining health the past year.

"Red was a true pioneer in medicine for our community – a visionary in trauma care, a dedicated doctor, a superb educator, the larger-than-life figure that everyone knew," said Dan Wolterman, president of Memorial Hermann Health System, where Duke practiced for four decades. "His personality was so contagious. You couldn't help but like Red and want to engage him in conversation. He was everyone's friend."
 His passing was announced Tuesday evening in a statement from his family issued by Geo. H. Lewis & Sons funeral directors.
"To countless colleagues, friends and patients, he was a skilled physician, innovative healthcare provider, exceptional communicator and dedicated conservationist," the statement said. "We, however, mourn him as a caring father, grandfather and devoted brother who will be deeply missed by his family.
It was Duke's colorful, country-boy style that captured the public imagination – the trademark bushy mustache, chewing tobacco habit and Texas twang. He dressed in faded jeans, bolo ties and cowboy hats, called most everyone Bud or Babe and spoke in a vernacular known as Dukeisms. "It ain't the fall that's so bad," he'd say, crusading against preventable injuries. "It's the sudden stop that hurts."