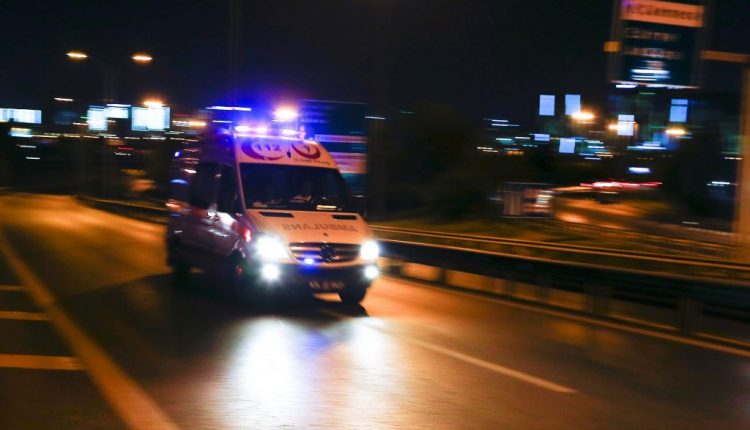 TOP 5 EMS job opportunities worldwide - Turkey, Argentina, China, UK and Russia
TOP 5 EMS job opportunities worldwide: EMS professionals, are you looking for a new job?
Every day EMS and rescue professional can find online new ideas for getting a better life, improving their jobs. But if you need some suggestions for keeping your skills in service for another kind of job, involved in the EMS or in the industrial business around the health sector, here we are!
Emergency Live will show you every week some of the most attractive position in Europe about EMS and rescue activities. Are you dreaming of operating as a paramedic Zermatt? Would you like to see every day the beautiful heritages of Rome driving an ambulance? (No, really, you don't know what it is driving an ambulance in Rome!)
Well, we show you the TOP 5 job position you can reach directly with our links!
LOCATION: Turkey
Position: Graduate of Ambulance and Emergency Care Technician
* Paramedics who have at least three years of experience or who have ATT from the Health Vocational High School
* High communication ability,
* Responsible and responsible for team work,
* Open to development and learning,
* Giving importance to the profession,
* Caring about personal care,
* Resident in Istanbul.
LOCATION: BICESTER (UK)
Position: Ambulance Crew – Paramedic
St John Ambulance has a long and proud history of working alongside the NHS and Ambulance Trusts, as well as, providing lifesaving support at local and high-profile events.

Last year we attended to over 90,000 patients and after over 140 years of lifesaving, in 2019(or this year), we are embarking on a clinical modernisation programme including new ambulances and a suite of new services to our events and NHS customers.

Joining us as a Paramedic will give you a more varied Paramedic role, we are moving away from the typical rota to create a more interesting and engaging role for you, this will include a variety of assignments such as responding to emergency & non-emergency calls and providing clinical support at events.

We also want our paramedics to have the opportunity to be future leaders, so St John Ambulance are also offering study leave (as part of your shift pattern) and a fully funded BSc or MSc in Paramedic Sciences for all Paramedics with over 3 years post registration experience.

We are holding Paramedic recruitment events throughout April & May, if you have 2 years post registration Paramedic experience, an interest in professional development and providing the highest level of clinical care, then we would love to hear from you.
LOCATION: NOVY URENGOY (RUSSIA)
Position: Medical assistant
Duties:
Carrying out pre-trip, after trip inspections: history taking; measurement of body temperature (according to indications); blood pressure measurement (if indicated); pulse detection; reaction to the presence of alcohol in exhaled air by one of the accepted methods; mark on the travel ticket "approved for the voyage" seal and signature of the medical worker; in case of disability – issuance of referral to a doctor; in case of a positive test for alcohol or narcotic drugs – notification of the management of the enterprise about the discharge of the driver from work
Keeping special journals before and after scheduled inspections.
Providing emergency medical first aid in case of acute diseases, accidents and various types of disasters, followed by a doctor's call or referral to the nearest medical facility.
The examination of temporary disability of an employee, the appointment of appropriate treatment, writes prescriptions for medications using the reference literature.
Immediately notifies his immediate or superior manager of any situation that threatens the life and health of people, about every accident that has occurred at work, or about the deterioration of his health, including signs of acute occupational disease (poisoning).
LOCATION: SHENZHEN (CHINA)
Position: English Nurse
Job Responsibilities:
1) Provide professional general outpatient care services for patients;
2) Maintain good and friendly interaction and communication with patients and their families;
3) Cooperate with various medical and promotion activities of the medical centre to provide customers with quality clinical services;

Job Requirements:
1) Those with more than two years of overseas nursing work experience are preferred;
2) Be willing to communicate with others, with excellent communication skills and teamwork spirit;
3) Work conscientiously and keep improving;
4) Proficiency in English and fluency in English.

Why choose Zhuozheng Medical?
1) Zhuozheng Medical's nurses are fully respected by doctors and administrators;
2) Most patients trust Zhuozheng Medical, and the relationship between doctors and patients is harmonious;
3) Provide a good work and life balance, work 8 hours a day, 5 days a week, no night shift;
4) Provide competitive sun pay.
Functional category: Nurse/Nursing Keyword: Nurse English Care
LOCATION: BUENOS AIRES (ARGENTINA)
Position: Medics for ambulance sporting event
Place of work: Federal Capital, Argentina
Industry: Health
Area: Health
Sector: Plant Medicine
Type of work: Part-time
Number of vacancies: 6