TOP 5 EMS Job Position around the world, NGO edition
EMS is not only pre-hospital position. There are also NGO and business company who need skilled professionals for improve their capability. Find the most interesting 5 job position around the world on Emergency-live.com
EMS Company, NGO organization, and medical device manufacturer are looking for skilled professionals. Find your way with that weekly chart that shows you the five most exciting job opportunity for ambulance professionals both in business and operative sector.
Health Delegate – Red Cross, Global Deployment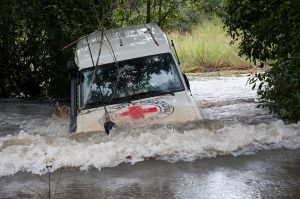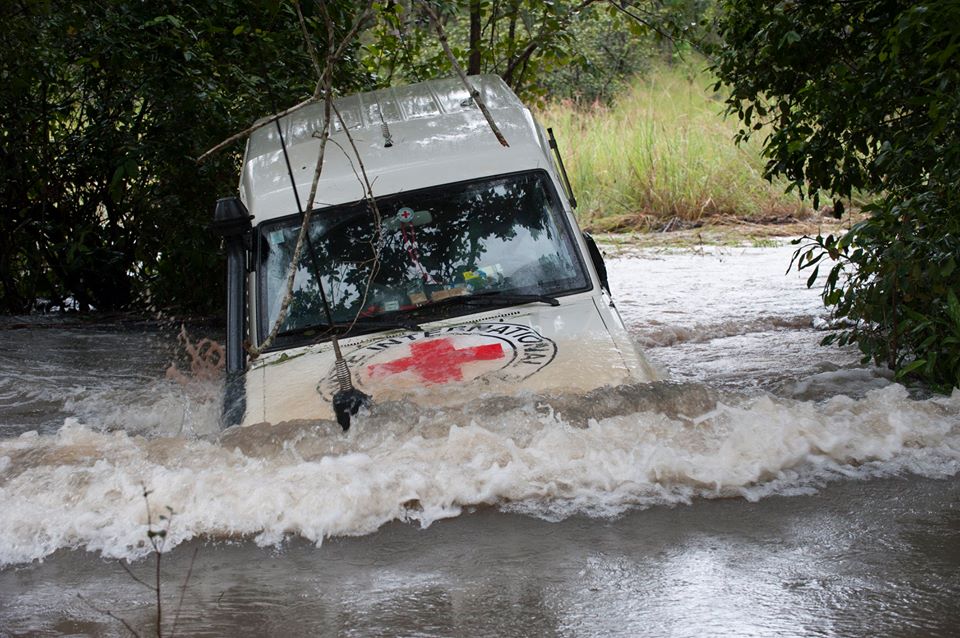 The International Committee of the Red Cross (ICRC) works worldwide to provide humanitarian assistance to people affected by conflict and armed violence. ICRC take action in response to emergencies and at the same time promote respect for international humanitarian law. It is an independent and neutral organization, and the ICRC mandate stems essentially from the Geneva Conventions of 1949.

The Health Delegate (HD) serves a population in a defined geographic area in emergency and non-emergency situations.

S/he assesses, identifies and prioritizes health needs for this populations taking into account community resilience mechanisms, including specific needs of vulnerable groups (children under five years old, women, the elderly, etc.). The HD is the interface between communities (local leaders, health staff, women's groups etc.), internal (ICRC) and external (MoH, NGOs, UN system) stakeholders for health related issues.

The HD proposes evidence based strategies and responses based on international norms in an integrated approach developed in line with the Delegation's priorities, including protection. S/he implements assistance response and remains flexible to adapt it based on the results of the monitoring.
Humanitarian Affairs Officier – United Nation, New York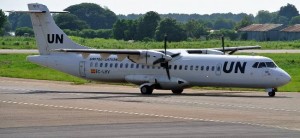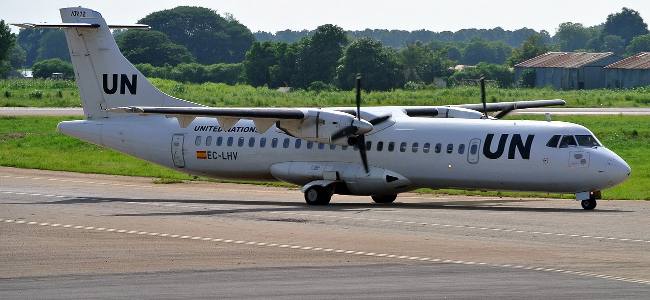 The position is located in the Performance and Accountability Unit, Central Emergency Response Fund Secretariat, Pooled Fund Management Branch, Humanitarian Financing and Resource Mobilization Division, in the Office for the Coordination of Humanitarian Affairs (OCHA). OCHA is the part of the United Nations Secretariat responsible for bringing together humanitarian actors to ensure a coherent response to emergencies. OCHA also ensures there is a framework within which each actor can contribute to the overall response efforts. OCHA's mission is to mobilize and coordinate effective and principled humanitarian action in partnership with national and international actors in order to alleviate human suffering in disasters and emergencies; advocate the rights of people in need; promote preparedness and prevention and facilitate sustainable solutions.
The position is located in New York. The Humanitarian Affairs Officer reports to the Head of Unit.
Within delegated authority, the Humanitarian Affairs Officer will be responsible for the following duties:

• Monitors, analyzes and reports on humanitarian developments, disaster relief/management or emergency situations in assigned country/area.
•Organizes and prepares studies on humanitarian, emergency relief and related issues; organizes follow-up work, including interagency technical review meetings to support policy development work and decision-making on important issues.
• Participates in large, complex projects, to include disaster assessment or other missions; assists in the coordination of international humanitarian/emergency assistance for complex emergency/disaster situations and in ensuring the necessary support (e.g. staff, funding, specialized equipment, supplies, etc.); drafts situation reports to the international community, apprising of situation to date and specifying unmet requirements of stricken countries.
• Partners with other humanitarian agencies to plan and evaluate humanitarian and emergency assistance programmes and help ensure that latest findings, lessons learned, policy guidelines, etc. are incorporated into these activities, including gender-related considerations.
• Manages and assists in the production of appeals for international assistance; ensures the proper use and spending of donor contributions channeled through OCHA.
• Establishes and maintains contacts with government officials, other UN agencies, non-governmental organizations, diplomatic missions, media, etc.
• Undertakes and provides support to technical assistance and other field missions, e.g. participates in field trips to undertake in-depth reviews of specific country coordination mechanisms.
• Prepares or contributes to the preparation of various written reports, documents and communications, e.g. drafts sections of studies, background papers, policy guidelines, parliamentary documents, briefings, case studies, presentations, correspondence, etc.
• Serves as the primary focal point on specific topics or policy-related issues; keeps abreast of latest developments, liaises with other humanitarian organizations, donors, etc., ensures appropriate monitoring and reporting mechanisms; provides information and advice on a range of related issues.
• Reviews and provides advice on policy issues related to safeguarding humanitarian principles and ensuring the effective delivery of humanitarian assistance.
• Organizes and participates in work groups, meetings, conferences, consultations with other agencies and partners on humanitarian and emergency relief-related matters.
• Provides guidance to, and may supervise, new/junior staff.
• Performs other duties as required.

Senior Communication Responsible – Copenhaghen, Denmark
Falck Group
is looking for a Senior Communications Specialist. The figure will report to the Head of IT Strategy, Communications & OCM, Emma Thykier, and work closely with Falck's Global Branding and Communications team. Please note that applications will be reviewed regularly as they come, so application process may be closed earlier if the relevant candidate was found.
Main responsibilities:
Develop and implement a coherent Global IT communications strategy in collaboration with Head of Strategy, Communications & OCM, aligned with the IT Leadership Team (ILT)

Ensure strategies, initiatives, projects, key messages and leadership messages are communicated in an engaging and relevant format to all employees

Initiate and drive (or coordinate) communications campaigns that effectively describe and promote Global IT to Falck business via relevant channels

Ensure that communications efforts described in Global IT modus operandi are planned and content prepared as well as evaluated for further improvement, ie employee meetings, newsletters, etc

Train and coach communicators in Global IT to generally strengthen communications capabilities

Desirable knowledge:

You have a Master or Candidate degree in Communication, HR, Change Management or other related disciplines
Ambulance DEA Paramedic – Le Blanc-Mesnil, France
For a specific development of competence the DEA Company is looking for some ambulance technicians with national degree that want to apply for a new paramedical experience. French language is mandatory.
Dans le cadre de notre développement nous recherchons des ambulanciers Diplômés d'état prêts à participer au développement de notre entreprise. Nous recherchons spécifiquement pour le transport Para-médicalisé. Vous travaillerez en équipe avec un infirmier diplômé d'état. Les transports que nous effectuons sont au départ ou en destination des services suivants : Néonat – Pédiatrie – Réanimation. De l'expérience sur ce type d'activité n'est pas obligatoire, une formation en interne sera proposée.
Paramedic OR Nurse – LPN, LVN or RN (Bilingual English/Spanish). United States of America

1. Promotes positive customer relations with all donors.
2. Conducts confidential and effective interviews with donors to obtain necessary information regarding suitability to donate plasma.
3. In conjunction with the Center Medical Director and/or Center Physician responds to medically related questions from staff including donor suitability and provides information to staff on medically related issues.
4. Performs medical history reviews and health assessments on donors. Assesses results of donor screening and laboratory tests to determine initial and continuing donor suitability.
5. Notifies and counsels donors regarding reactive test results. Refers donors to community facilities for follow-up and counseling.
6. Explains informed consent to applicant donors. This includes explanation of procedures, hazards and potential adverse events; explanation of immunization schedules, dose and antibody response; providing clear opportunity for donor to refuse participation; obtaining signature and date certifying informed consent.
7. Handles medical emergencies at the Center by providing routine care as outlined in Standard Operating Procedures (SOPs); elevates situations to Center Physician or local medical service providers as required. Periodically checks emergency kits to assure supplies are present and in-date.