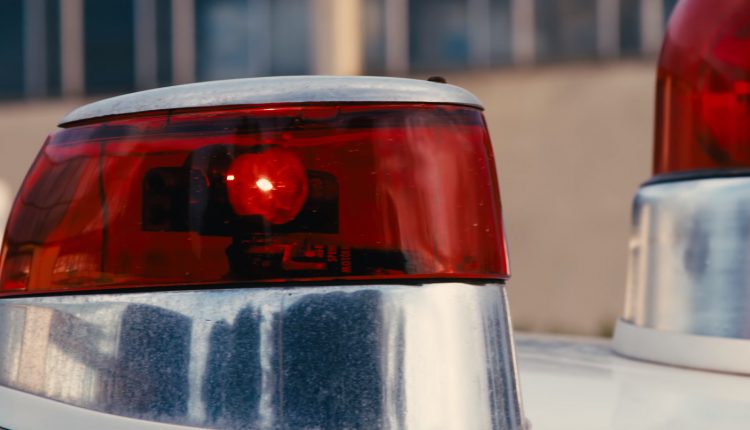 TOP 5 Job opportunity in Europe for Nurses, EMS professionals and rescuers
Every week Emergency Live will show you 5 new job position for ambulance professionals. This week you can find new opportunities in Spain, Ireland, US, and Italy.
EMS around the world are looking for skilled professionals. Find your way with that weekly chart that shows you the five most exciting job opportunity for ambulance professionals both in business and operative sector.
Are you involved in the pre-hospital services but you don't love the way is it performed in your country?
Want to find more from your job? Every day EMS and rescue professional can find online new ideas for getting a better life, improving their positions. But if you need some suggestions for keeping your skills in service for another EMS service, involved in the business around the health sector, here we are! Emergency Live will show you every week some of the most attractive position in the world about EMS and rescue activities.
Are you dreaming of operating as a paramedic in the United States?
Would you like to see every day the fantastic green nature of Ireland?
Do you need to live in a Gastronomic Capital of the world?
Take a look to the following job proposal!
EMERGENCY MEDICAL TECHNICIAN – Sherwood, Illinois
Legacy Fire Apparatus is looking for an experienced Emergency Vehicle Technician/Foreman to join their team in Sherwood, Illinois

We are looking for a certified and experienced EVT to work in our dealership. We will help relocate the right person as needed. This person will run day to day operations with oversight by management and will organize and manage a team of 5 technicians. You absolutely MUST be experienced with emergency vehicles and have EVT and ASE Certifications. We would prefer to hire at the Master EVT level but will work with the right person. We are a family owned dealership in the southwestern suburbs of Chicago, IL and we sell two brands of fire apparatus and one brand of ambulances. We are looking for someone who wants a future. We are growing, we will be adding an additional service location in 2019 and have plans and workload for another beyond that. This is a growth opportunity for the right person.

Job Requirements

EVT Certified in the arease of PMI, Pumps, Aerials, etc.
ASE Certified in the areas of Medium/ Heavy Truck
Verifiable experience working as an EVT
Must have excellent organizational skills
We would prefer verifiable experience working as a foreman also

Schedule: 5 days a week for 8 hours with overtime as needed

Relocation may be available to the right candidate.

Indeed Hire and Legacy Fire Apparatus are working together to find the best candidate for this job.

By applying, you agree to receive updates via text and phone about your application.

Job Type: Full-time

Experience:

EVT: 1 year (Required)
Foreman: 1 year (Preferred)

License:

ASE Certification in the areas of Medium/Heavy Truck (Preferred)
EVT Certification in the areas of PMI, Pumps, Aerials, etc (Required)
 BUSINESS DEVELOPMENT MANAGER – Spencer, Europe

We are looking for an ambitious and energetic Business Development Manager to help us expand our clientele. You will be the front of the company and will have the dedication to create and apply an effective sales strategy.

The goal is to drive sustainable financial growth through boosting sales and forging strong relationships with clients. Responsibilities: Develop a growth strategy focused both on financial gain and customer satisfaction, Conduct research to identify new markets and customer needs,Arrange business meetings with prospective clients,Promote the company's products/services addressing or predicting clients' objectives,provide trustworthy feedback and after-sales support, Build long-term relationships with new and existing customers, Develop entry level staff into valuable salespeople

Requirements:Proven working experience as a business development manager, sales executive or a relevant role, Proven sales track record, Proficiency in MS Office, Market knowledge, Communication and negotiation skills, Time management and planning skills.
AMBULANCE CREW PARAMEDIC – London, UK
St John Ambulance has a long and proud history of supporting the NHS and Ambulance Trusts, as an experienced Paramedic, you will join our exceptional team of Ambulance Crew and will be responsible for providing high-quality and effective clinical care to the community by responding to a wide range of situations including medical emergencies, urgent hospital admissions and routine journeys such as inter-hospital transfers.

We will support your continuous professional development and expect you to remain engaged with the Paramedic community to keep a personal development portfolio and maintain your HCPC registration. This is an exciting time to be a Paramedic with us as we are building the services we can offer to our customers.

St John Ambulance offers a full-time salary for working 42 hours per week (plus unsociable hours and plenty of opportunity for overtime), a close-knit working environment and a commitment to a good work-life balance. You will also have access to continuous professional development and our health and mental wellbeing portal which provides a wide range of discounts as well as confidential financial, physical health and mental health services.

If you are interested in a confidential conversation before applying, please contact or click here (on our website) to register your details and we will contact you about opportunities.
DISPATCH COORDINATOR – CORUÑA, SPAIN
Cruz Roja España is looking for a dispatch coordinator. The location of the job is in Coruña, Galizia. Fluent Spanish (motherlanguage level) is mandatory.
Formación: Formación Académica: Titulación universitaria en el Área social o Formación Profesional equivalente.

Formación Especializada, Otros conocimientos: Dominio de herramientas ofimáticas y orientación a nuevas tecnologías. Se valorará experiencia en centrales de emergencia. Formación y/o experiencia con tercera edad

Otros:
Indispensable residir en la provincia de A Coruña. Capacidad de trabajo en equipo. Resolutividad, dinamismo y flexibilidad. Habilidad de comunicación y especial empatía hacia el colectivo de personas mayores.

Funciones
Gestión de alarmas y agendas de usuarios de teleasistencia. Movilización y coordinación de medios operativos de emergencia. Recepción, gestión y/o derivación de demandas de información sobre Cruz Roja.

Se ofrece: Contrato de trabajo a tiempo completo por cobertura de baja IT.
Horario: Turnos rotativos de mañana, tarde y noche.
Salario: según convenio. Grupo V.
NIAS PROJECT MANAGER – BELFAST, NORTHERN IRELAND
The Northern Ireland Ambulance Service Health and Social Care Trust is seeking to create a waiting list for twelve months for permanent / temporary; full-time / part-time (qualified) HCPC Paramedic vacancies arising within the Trust. Post holders will be responsible at all times for the treatment, care and safe transportation of patients, carrying out these responsibilities in a reliable and professional manner, whilst adhering to the policies and standards inherent within the Northern Ireland Ambulance Service Details can be found online at www.HSCrecruit.com, including Job Description and Personnel Specification. CLOSING DATE 02/08/19