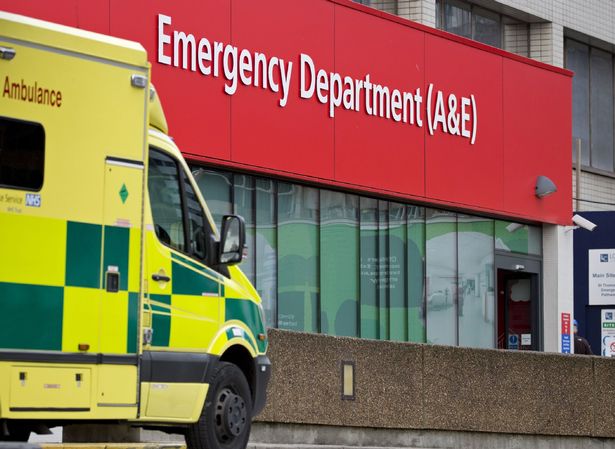 In UK 123 people died because of ambulance delays since 2014 - A harsh complaint on Ambulance service.
The British trade union GMB denounces a harsh reality: 123 patients have died because of handover delays carried out by the national ambulance service, since 2014. A critical number of victims who could be saved, in one of the most developped country of Europe.
UNITED KINGDOM – It results that 123 patients have died after ambulance handover delays since 2014, the union for ambulance workers reveals. While, according to official statistics, 279 people have been severely harmed because of delays in accessing care. In addition, as the Union News reports, the potentially harmful incidents rose by 52% between 2014 and 2017.
GMB said, "it's sadly no surprise that delays are costing lives up and down the country."
They show that a total of 4,461 ambulance patients were hurt in some way due to access, admission, transfer or discharge problems. Again, GMB delegates are set to move a motion to review the emergency handover process for ambulance technicians and paramedics at the union's Public Services Section Conference, ahead of the union's 101st Congress in Brighton from June 4 to 6.

Kevin Brandstatter, GMB National Officer, said:
GMB members working for ambulance trusts continuously complain of lengthening times to hand patients over to A&E departments, leading to longer response times for 999 calls. It puts enormous strain and stress on people who are already working to the absolute limit of their capacity. It's sadly no surprise these delays are costing lives up and down the country. This is a terrible indictment of the lack of investment in the NHS. Staff are overworked, underpaid and there are almost 100,000 vacancies throughout the NHS. This is a national scandal and the Government is solely to blame. Theresa May and her cabinet should call an early election so that the people can pass judgement.

 As mentioned, it is no the first time we hear of discrepancies in the emergency field in UK. Already denounced by ITV News, was another anomaly within the ambulance service: volunteer first responders who discharged low priority patients instead of paramedics. VIDEO HERE
A volunteer first responder declared he had been asked to discharge patients and he immediatly thought it could be not safe. This means breaking the guidelines. Volunteer first aider said that in case of low priority patient, they had to call a nurse, giving some details and waiting for the decision o discharge them or find an alternative pathway for them, without having visited the patient.
He also admitted that some patients would not even be treated by a trained clinician or paramedic. the patient could be anyway "satisfied" having seen somebody in a uniform. The patient doesn't understand the difference between a volunteer and a trained paramedic. It doesen't make any difference, they think the one in uniform knows anything of this job and if I try to make them sure of being healthy, for example, that's it. But it is absolutely not like this. It is dangerous, though, and it's not safe for us to be dealing with some of the patients we are dealing with on our own for a long period of time.
Another sad story goes back up to January 2018 and reported by The Guardian: highest number of people in winter 2017 were forced to wait in back of ambulances during Christmas week in England. In all, 16,900 people were stuck in the backs of ambulances waiting to enter an A&E unit to be assessed and treated in the week from Christmas Day to New Year's Eve.
Of those, 4,700 had to endure a delay of at least an hour. NHS declared how the ambulance service was performing under the extra pressure that winter brings and Prime Minister Theresa May, on a visit to Frimley Park hospital in Surrey, apologised for delays to operations and hospital admissions.
However, the situation is still complex and problematic. Patients' safety and care must become first for emergency services and there is no justification about this. Another point: what role do hospitals and A&E have in this series of facts? Now, beyond who's foult, guidelines and practicies should be reviewed and applied in the best way as possible, otherwise the United Kingdom risks to become a very unsafe country in matters of medical emergencies. As if it already is, maybe?