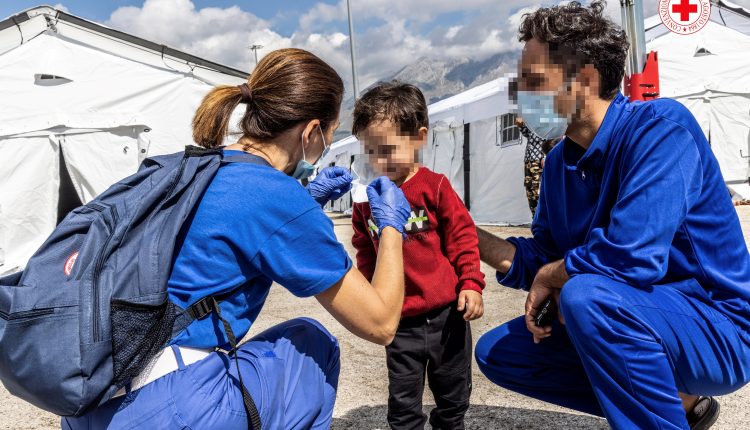 Afghanistan, thousands of refugees hosted by Red Cross centre in Italy
Civil Defence of the Red Cross: about 2,000 people fleeing Afghanistan will be transferred in these days to the COE – Centro Operativo Emergenze (Emergency Operations Centre) of the Italian Red Cross in Avezzano. The operation is under the coordination of the Civil Protection and in collaboration with the Ministry of Defence
Red Cross Civil Defence: "arrivals began last night and will continue both today and in the coming days"
"An operation like this, for its size and for the very short time – underlines the Head of the Department of Civil Protection, Fabrizio Curcio – was possible thanks to an extraordinary work of synergy that is the foundation of the national service of Civil Protection. Red Cross, Defence, Volunteers together with the Abruzzo Region and territorial authorities have worked together tirelessly and will continue to work to ensure the best assistance to all.
My personal thanks go to them on behalf of the whole national service".
"The opening of our Avezzano facility to the fleeing Afghan population – underlines Francesco Rocca, President of the Italian Red Cross and the International Federation of Red Cross and Red Crescent Societies (IFRC) – represents one of the largest and most complex reception operations of the Red Cross since ever.
Hundreds of volunteers came from all over Italy to provide shelter, psychological and medical support to these vulnerable people, demonstrating once again and in the midst of the Covid-19 emergency, what it means to be 'an Italy that helps'.

But the International Red Cross Movement does not and will not abandon the Afghan population in their country of origin.
We are working tirelessly to support the millions of people in Afghanistan affected by the serious crisis, the Covid-19 and the severe drought that are putting the lives of so many at risk.
In order to provide the best possible accommodation for people from Afghanistan, the Avezzano centre has been enlarged with three 15×30, 10×24 and 10×18 tensile structures, 31 6×9 tents and 111 tents for the night.
The camp kitchen was also enlarged to better guarantee meal services.
Read Also:
Afghanistan, ICRC Director-General Robert Mardini: 'Determined To Support The Afghan People And Help Men, Women And Children Cope With The Evolving Situation'
Afghanistan, Emergency's Coordinator In Kabul: "We Are Worried But We Continue To Work"
Source: