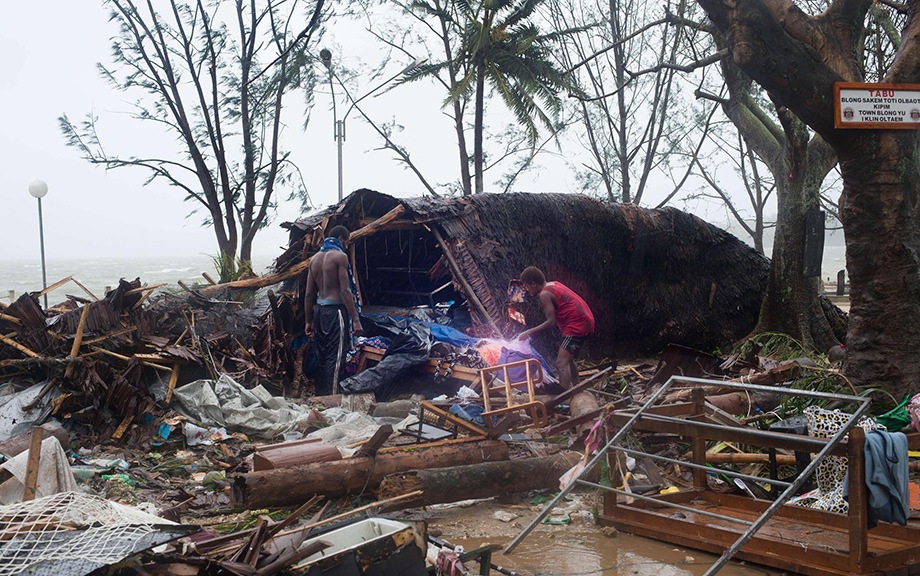 Disaster Emergency Kit: how to realize it
Realizing a disaster emergency kit can save your life, no matter what disaster you have to face. Hurricanes, tornadoes, floods, earthquakes: follow the international rules for resilience and preparedness.
A preparedness kit can be lifesaving. An emergency situation can occur everywhere and suddenly. When we less expect it, earthquakes, hurricanes, tornados, wildfires, flash floods can strike. All of these cases are very dangerous and unpredictable for any of us. That's why is so important to know what to do, in case of emergency. Do you know what to prepare a disaster emergency kit if you are forced to leave your house?
Disaster emergency kit – Get a kit. Make a plan. Be informed.
These are the main tips that the American Red Cross launched in 2018, "Be Red Cross Prepared", in order to let anyone know what to do in case of emergency disaster.
An emergency situation can occur at any moment, and when we less expect it. Earthquakes, hurricanes, tornados, wildfires, flashfloods. All of these cases are very dangerous and unpredictable for any of us. That's why is so important to know what to do in case, but mostly, what to prepare if we are forced to leave our house.
As a first step is essential to have a 1-3 days disaster emergency kit. If your family is composed of other members, be sure that each component has its own emergency kit. You must surely have a backpack or a bag, to carry the preparedness kit elements with you.
An example of a disaster emergency kit
First step: build a preparedness kit up!
Your preparedness kit must contain:

Water: 1 gallon per person each day;
Non-perishable food: well preserved and easy to prepare (canned food, snaks, dry biscuits, etc);
Manual can opener;
Flashlight;
Cellphone with chargers
Portable radio (to know important communications);
Extra batteries for your tools (in particular for the flashlight and for your radio);
First aid kit: in particular bandages, strips, hydrogen peroxide (to disinfect);
Copy of personal documents: proof of address, deed/lease to home, insurance policies, proof of identity);
Copy of special medicines documents (prescriptions);
Medicines;
Block notes and pen;
Personal hygiene items (soap and towel);
Isothermal blanket (to protect you from cold and low temperatures);
Cash;
A map of surrounding areas (in case of floods and earthquakes, it is not predicted that places look the same);
Lighter (at least 2);
At least 1 change of clothes;
You may also need:
Baby supplies: bottles, baby food and diapers;
Games for children;
Comfort items;
Pet supplies: collar, leashes, ID food, bowl and medication.
Second step is: make an emergency plan!
Preparing a disaster emergency kit is not enough. Meet with your household and prepare for emergencies. Build up an emergency plan identifying a standard behaviour to have during any case of emergency and figure out what to do in case you get separated. Identify responsibilities for each person of your family and in case some of you need special accommodations, figure out how and who could help. In addition, choose an out-of-area person to contact in case of emergency.
Choose a place or more places to meet:
near your home (at a precise point, whether it's possible);
in a specific place in the neighbourhood;
Last, but not least, the third step: stay informed!
It seems ordinary, but in case of disaster situation, it's not so easy to keep on the following news. First, you may have no electricity to charge your smartphone or watch the television. Or you may not have the possibility to connect to the internet, because lines are inactive or because too many people are using the internet at the same time. That's why a portable radio with extra batteries (as in the list above) can be very useful in such cases.
In case of wildfires, the main tips will turn to be very useful! Read the main 10 tips to stay safe in case of wildfires!
be_red_cross_ready_brochure_2018