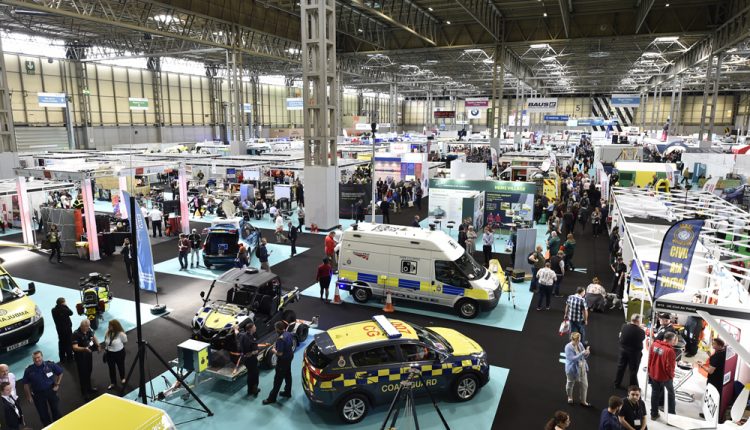 ESS2018 - Collaborate with Blue Light Services Across the World
The Emergency Services Show, Hall 5, NEC, Birmingham, UK, 19-20 September 2018. Taking place at the NEC, Birmingham, UK from 19-20 September 2018, The Emergency Services Show gives visitors unique access to world-class expertise, training, technology, kit and support networks.
23 July 2018 
Around the indoor and outdoor exhibition, visitors will be able to see and touch the latest equipment and discuss their requirements with over 450 suppliers, some of whom will also be offering free workshops and training on their stands
Four CPD-accredited seminar programmes will run, while West Midlands Fire Service will host extrication, first aid and trauma challenges.
The event itself also offers a valuable and unique opportunity to learn and network with other blue light services, enabling vital collaborations and effective co-response. Entry to the exhibition and seminars, as well as parking, remains free.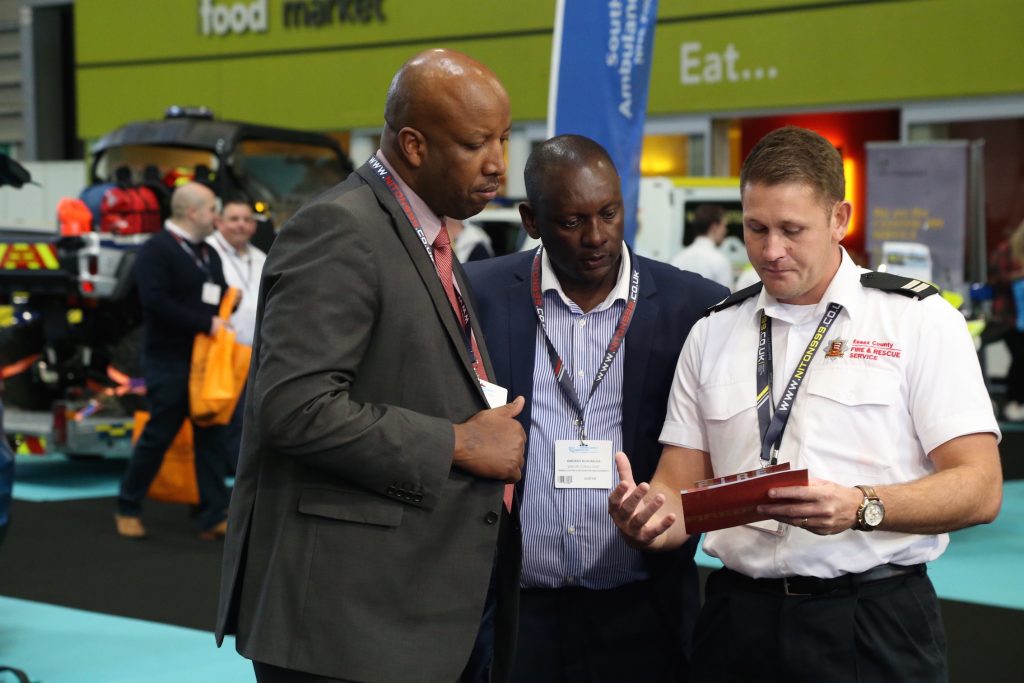 International Collaboration Forum
An exciting programme of seminars focused on collaboration between the emergency services has been developed in partnership with the Resilience Advisors Network and the Emergency Services Collaboration Working Group. International collaboration case studies will be presented each morning by representatives from Canada, USA, Belgium, the Netherlands and Slovakia. Protection from the new CBRN threats post-Salisbury, psychological support for call handlers and opportunities for UK experts to work within the European Civil Protection Mechanism are among the topics to be discussed.
Health & Wellbeing
Following its successful introduction in 2017, the Health & Wellbeing seminar theatre will return for this year's event. Speakers will include emergency responders who have experienced mental health challenges, and organisations who are implementing change and offering support including Mind, Oscar Kilo and the charity PTSD999.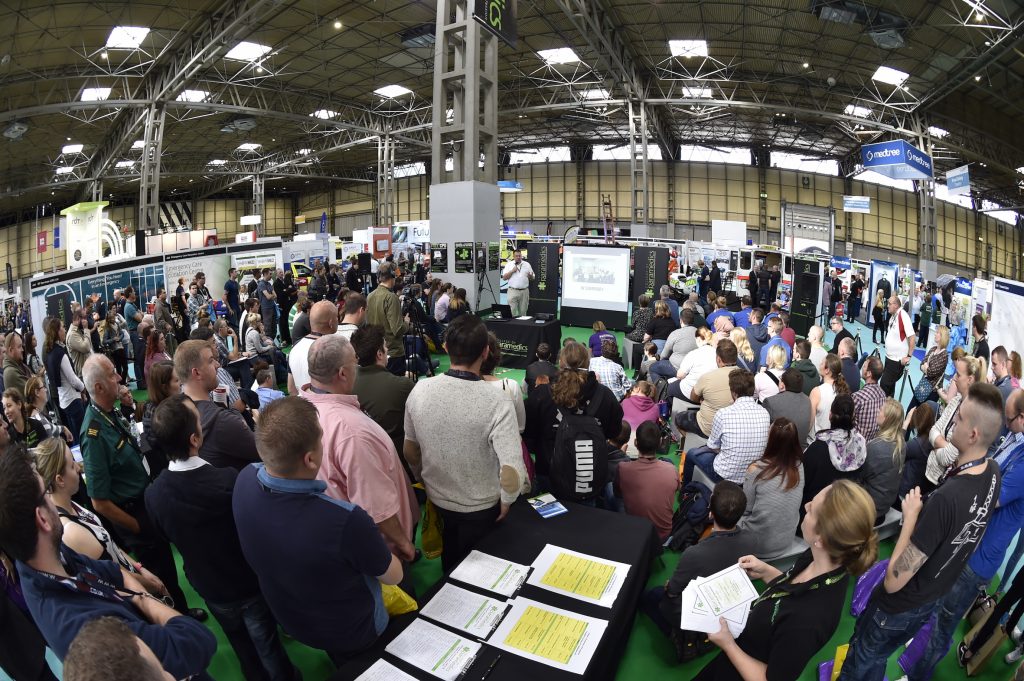 Lessons Learnt
Emergency services and partner agencies will share their experiences of responding to real incidents in the Lessons Learnt seminar theatre (sponsored by UCLan PROTECT). Incidents covered include the Manchester Arena attack, Liverpool Echo Arena multi storey car park fire and the Didcot Power Station collapse. There will also be a session from the Metropolitan Police on acid attacks, and another on how to protect yourself from occupational exposure to opiates such as Fentanyl, led by health and safety expert, Ansell.
Medical Training
Always a popular feature of The Emergency Services Show, the 30-minute College of Paramedics workshops remain open to all emergency responders. Meanwhile the ATACC Group, an established market leader in pre-hospital training, clinical education and clinical governance, will also be offering advice and free CPD-accredited training at the show.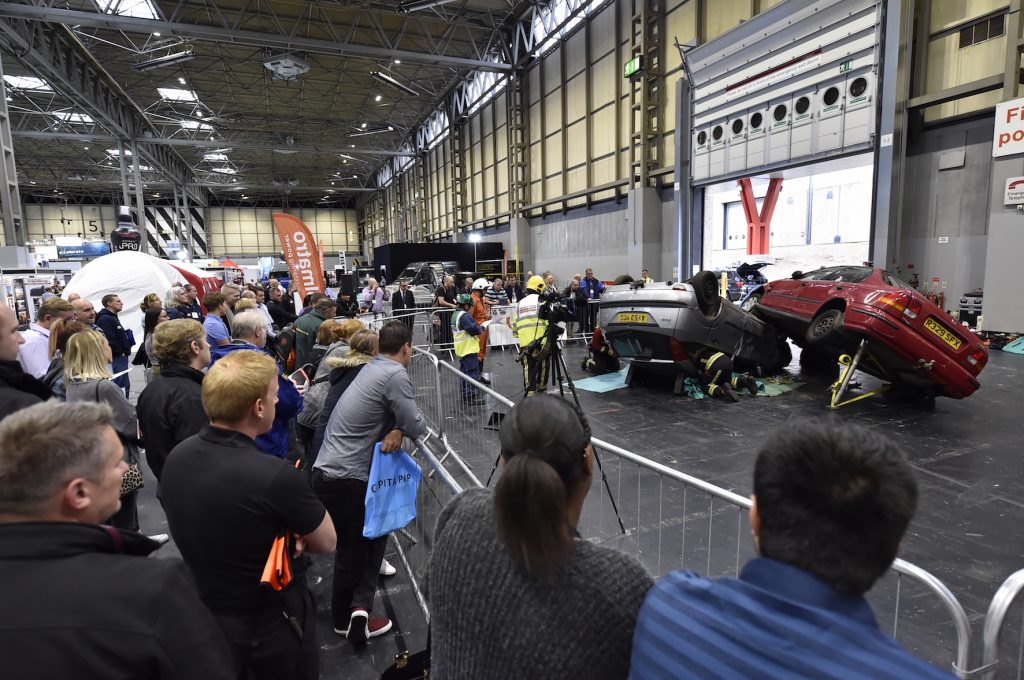 Extrication and Trauma Challenges
Hosted by West Midlands Fire Service (WMFS) and judged by UKRO, the Extrication Challenge will take place live on the exhibition floor enabling visitors to get up close to the action. Competing teams from UK fire and rescue services will carry out extrications from simulated crash scenes. In the First Aid & Trauma Challenge, competing teams will experience visual and audio from an incident that has been set up and filmed specifically for the scenario, which takes place in an Educational Immersive Tent.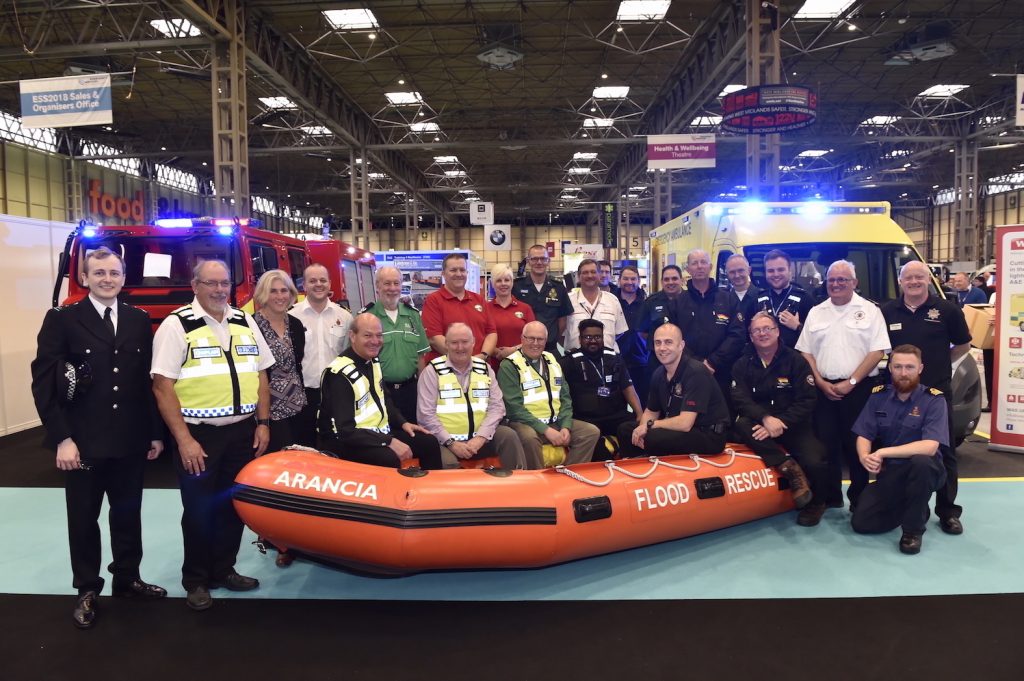 The Exhibition
The exhibition features everything from PPE, fire-fighting equipment and medical supplies to communications technology and training facilities. The organisers are delighted to welcome back key suppliers including BMW Group, Bristol Uniforms, Jaguar Land Rover, Rosenbauer UK, Stryker UK Ltd and Vimpex. With over 60 companies exhibiting for the first time, there are also plenty of new names to discover.
Networking
In the networking hub of the show, The Collaboration Zone, over 80 emergency services, voluntary groups, charities and NGOs will be sharing details of the support they offer, while members of other partner agencies will be available to discuss co-response and other areas of partnership working. For example, British Cave Rescue Council (who played a key role in the Thailand cave rescue operation) will be exhibiting in the UK SAR Zone alongside Mountain Rescue England & Wales, the Association of Lowland Search & Rescue, NSARDA Search Dogs and the Maritime and Coastguard Agency.
The NEC is linked to Birmingham International Station and Birmingham Airport and is directly accessible from the UK motorway network.
ARE YOU READY FOR THE EMERGENCY SERVICES SHOW?