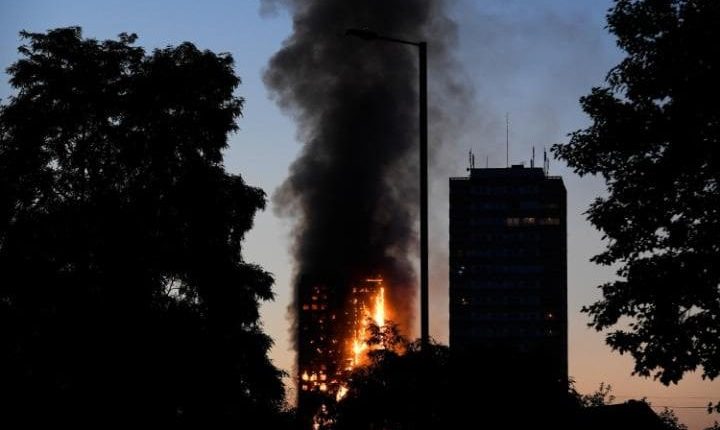 Grenfell Fire Inquiry accuses London Fire Brigade to be "gravely inadequate"
It is "unfair and unjust" that firefighters are criticised. No one is putting politicians on the dock: who permitted to build a tower with a flammable polythene core?
On October 30th the official analysis of the Grenfell Tower fire will be released. The media reports that the commission realises a 4kg, 1,000 of pages report. In the conclusion report, many controversial points focus attention on the London Fire Brigade response.
The commission chairman Sir Martin Moore-Bick write to Prime Minister Boris Johnson that phase 2 of the reports will start in January 2020. The first official report of step 1 (that will be open to the public consultation on October 30th) underlines two things. First, LFB is on the spot for intervention and communication. Second, it remains unclear why a kitchen fire turns out to be a terrific inferno that kills 72.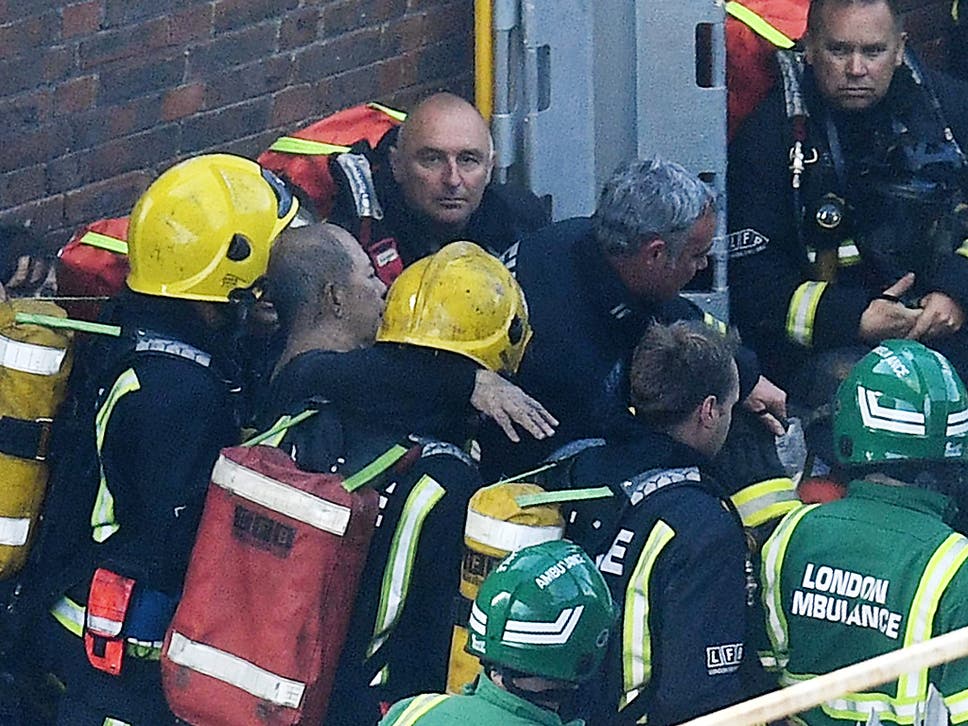 It is unclear for many professionals why the LFB is on the dock. Telling the people that some of the 72 people who died in the Grenfell Tower fire in 2017 would have survived if firefighters and emergency operators change the international procedures sounds not good. It is hard to write, but only a clairvoyant could have seen what kind of inferno Grenfell will have been to be in 120 minutes after a simple kitchen fire. Telling to an entire building to run out of their apartments for a similar case sounds terrible. It is also unfair facing firefighters and dispatchers who tried to save lives.
The commission analysis, informed by around 50,000 documents submitted as evidence, makes 16 series of recommendations which should reshape how the fire service operates, not only in London but in the entire world. Is it possible? Don't you think it might have a better plan to use better materials to build the Grenfell Tower rainscreen panels? Don't you think it might have a better idea to avoid usage of flammable materials for the windows?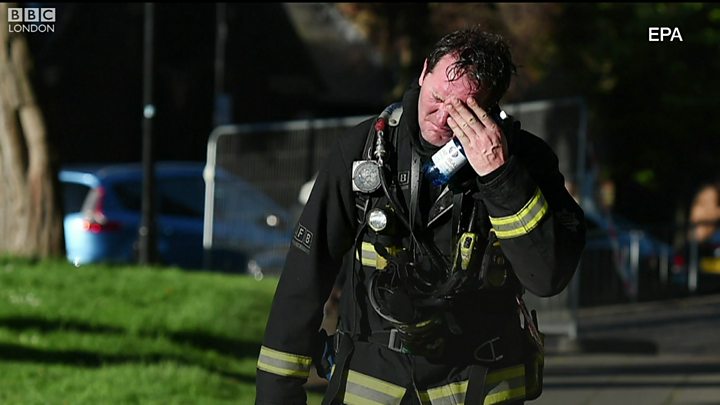 Dozens of survivors and grieving relatives are handling the report, which weighs around 4kg, ahead of the formal publication on Wednesday. What could they think now about the London Fire Brigade Service? What could now feel the whole Brigade, who was on the scene the 14 June of 2017? All the trucks, all the ladder, 40 pumps and more than 150 firefighters were on the scene.
As the report says, the "principal reason" why flames shot up the side of the 24-storey block at such terrifying speed was the aluminium composite material (ACM) rain-screen panels with a flammable polythene core, which "acted as a source of fuel".
But now, Firefighters are on the dock, while political leaders were not involved. But someone authorises the usage of ACM.
Following the international protocols, Lond Fire Brigade and 999 dispatchers spent the first 120 minutes of the inferno telling the residents to remain in their flats. After putting on the scene all the fire engines in the cities, they realise that the blaze was out of control. Have they made a mistake?
In unprepared citizen, there is a natural inclination to get out as soon as possible in case of fire. But this could be the wrong choice, following the international protocols. If the blaze has spread, it could be a no-win choice. If you don't know where the fire is located, stay calm and wait for instructions.
Among the important fire safety preparation tips, if you live in a tower, the U.S. Fire Administration includes:
Don't exit your apartment without your keys. If you have to turn back because of flames in the hallway and smoke in the stairwell, or a blocked entry, you need your key to get back into your apartment.
Always check a doorknob before opening it. Heat is an indicator of a blaze behind the door. Knowing how to tell if a door is safe to open during a fire could save your life.
Know where all the exit doors and stairs are on your floor
Never take an elevator. If the stairs are a clear and safe option, use them.
Get down low if there's smoke in a hallway, it will be easier for you to breathe if you stay lower down to the ground
Be sure to count the number of doors there are between your apartment and the nearest fire exit
Learn your building's evacuation plan
Practice an escape drill for your apartment. This is especially important if you have kids and/or pets. Determine a place outside where everyone should meet if you get separated.
If a fire starts spreading, remember that your goal is to escape
The Fire Brigades Union (FBU) position
Matt Wrack, FBU general secretary, said in a statement: "The Inquiry's interim report must finally be a turning point for fire safety in the UK. Warning after warning from previous fires were ignored; central government must now take responsibility for ensuring that recommendations are applied nationwide, not just in London; this has never simply been a matter for the London Fire Brigade. That change can only be achieved by establishing a new, credible and accountable body responsible for fire and rescue service policy in the UK.
"Firefighters stand in solidarity with the bereaved, survivors and residents and share their grief for the lives lost that night. They have an absolute right to ask difficult questions. However, we have said from the start that the order of issues to be investigated has been entirely wrong. The Inquiry's structure prioritises scrutiny of firefighters, who did everything that they could to save lives, over investigating the critical issues of public safety that led to the fire and caused it to spread in such a disastrous manner.
"Before any firefighter arrived that night, Grenfell Tower was a death trap. Firefighters that night acted bravely in impossible circumstances, many of them repeatedly risking their own lives to save others. We welcome that this is reflected in the Inquiry's report.
"Firefighters and control room staff are, as with any profession, only able to operate within their training and procedures. It is clear that no one had planned or prepared for an incident like Grenfell. The planning by fire service policy makers did not take account of a fire where compartmentation failed on such a scale.
"It's disgraceful that over two years since the fire and there has been no major review or assessment of the Stay Put policy. This could have been done within months of the fire and we have raised this with government ministers on numerous occasions. Concerns about stay put policy were raised with central government years before Grenfell, the government must stop dragging its heels and recognise the urgent need to act.
"There was no other evacuation policy available to firefighters on the night, the report rightly recognises this. Those on the ground believed that a whole-scale evacuation would have been unsafe, potentially causing further fatalities.
"We strongly refute the report's assertion that it would have been possible or safe to evacuate more than 150 people via a narrow smoke-logged stairwell with just 30 firefighters. There is no evidence to suggest that this was possible. It is particularly alarming that the Inquiry failed on this issue to seek the advice of its own expert advisor on firefighting matters. There is therefore currently no way of knowing if evacuation could have saved more lives.
"We are disappointed that the report makes no reference to the vast additional resources needed to implement its recommendations. It's time for government to provide national leadership, to properly fund and coordinate fire and rescue services and ensure these urgent matters of public safety are addressed.
"The true culprits of the fire are those who wrapped the building in flammable cladding, who gutted the UK's fire safety regime, who ignored the warnings from previous fires, and who did not hear the pleas of a community worried for their safety. We will be watching phase two of the Inquiry closely to ensure they are held to account. But we cannot wait for years for the Inquiry to conclude. Change is needed now."
Grenfell Tower Inquiry Phase One report is available on the Inquiry's website
READ ALSO