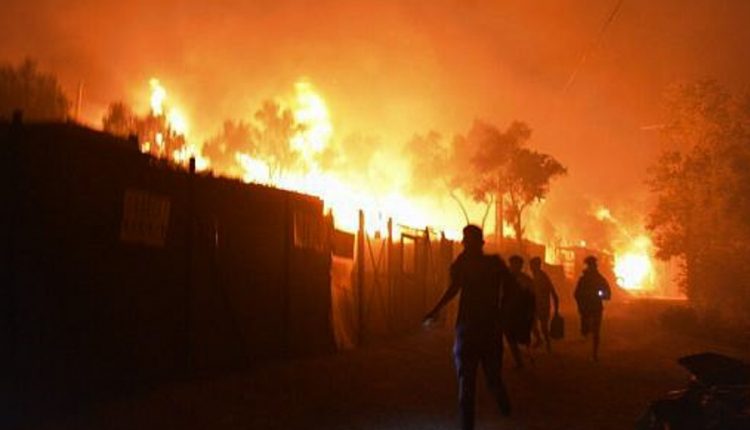 Lesbos, the biggest Refugee Camp in Europe is on fire. Firefighters and Civil Defence are trying to rescue many people as possible
A serious fire broke out in Lesbos, in the largest European refugee camp, Moria. Greek firefighters have been working for many hours to extinguish the fires and rescue people. However, they already count some victim.
While the Firefighters are extinguishing the fire in the refugee camp of Lesbos, the Greek Civil Defence is involved in the operations of the rescue of the approximately 12,700 people hosted.
Lesbos Refugee Camp on fire: firefighters count some victims, already
Despite the efforts of hundreds of firefighters and other responders, there is, unfortunately, a first victim: a child of only six years old, of Turkish origin.
The search for people and rescue operations, aimed at evacuating them, are hampered by the nature of the fire, which did not develop in a single point but by what the firefighters have defined as "scattered fires". This has led the local media to speculate about an act of arson, perhaps the result of the protest against the lockdown imposed to mitigate the contagion from COVID-19.
The Moria refugee camp in Lesbos, in fact, welcomed 35 coronavirus positive migrants, in an area set up ad hoc, who came to that facility treated. Authorities have denied the arson hypothesis, which does not correspond to the reconstructions of the fire experts.
The Moria camp in Lesbos had been the subject of numerous migrant attacks for days, following the decision of Turkish President Recep Tayyip Erdoğan to send hundreds of migrants to the Greek border. In this way, Moria has reached a figure of about 20 thousand accepted people.
READ ALSO THE ITALIAN ARTICLE