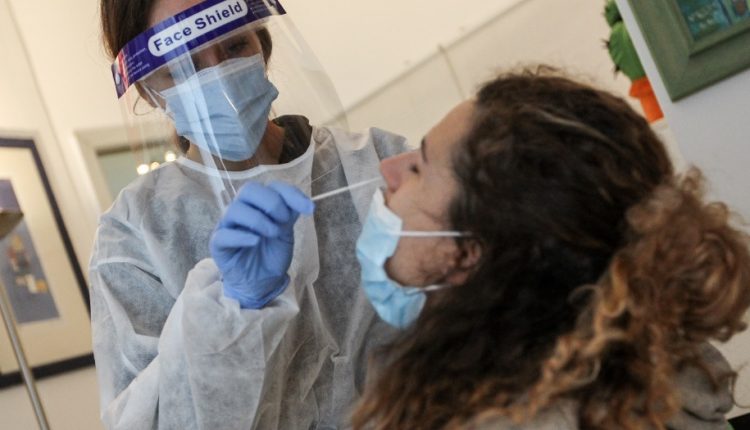 Covid, the first EC-certified DIY antigen swab
Coronavirus self-diagnosis test delivers results after about 15 minutes and detects all currently known virus mutations
BOSON swab: First rapid self-diagnosis test in use in EU
The world's first rapid antigen test for self-diagnosis of Covid-19, certified for use throughout the EU, is coming to market.
"The 'BOSON' rapid kit," the manufacturer explains in a note, "for coronavirus self-diagnosis was the first product to be duly tested and CE-certified by the EU notified body TÜV SÜD Product Service GmbH, confirming the quality and reliability of the product.
"We are very proud to be able to supply all of Europe with the 'BOSON' 'Rapid SARS-CoV-2 Antigen Test Card', a high-quality product that can help contain and fight the pandemic," says Moritz Bubik, Technomed's Managing Director.
Products that contribute to pandemic containment must also offer proven quality, reliability, availability, and affordability.
Only by completing the certification process can we demonstrate the quality and reliability that end-users expect and deserve."
"The test for self-diagnosis of coronavirus is performed by swabbing the anterior nasal region, provides a result after about 15 minutes, and detects all currently known mutations of the virus," the note explains.

"The rapid kit includes a SARS-CoV-2 antigen rapid test card, a sterilized swab, a tube with dropper cap for antigen extraction, reagent solution for sample extraction, and instructions for use".
The test also received special approval from the German Federal Institute for Drugs and Medical Devices (BfArM) on 24 February 2021, this helped speed up the approval time."
"Self-diagnosis tests are already available in various European markets. Around 20 million tests are produced every week, packaged in different formats (single pack, 5-pack, and 20-pack).
Technomed will continue to diversify its distribution channels, supplying its products to public bodies, specialized and pharmaceutical distributors as well as retailers," the company concludes.
Read Also:
Responding To The COVID-19 Pandemic In Africa, Guidelines Published To Roll Out Rapid Antigen Testing
Source: