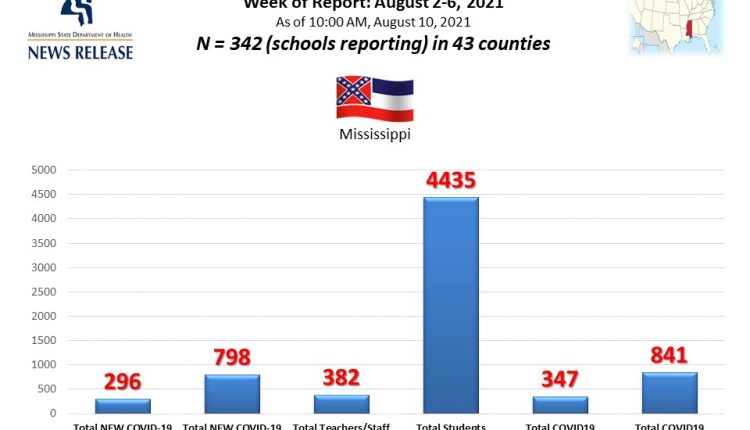 Report USA launches the alarm: 2 weeks after the return to school boom of infections
Boom of infections among U.S. students, the Italian Society of Pediatrics: "Maximum vaccination coverage to avoid the explosion of contagions at school".
Back to school, worrying the boom of infections in the U.S.
"We need a vaccination coverage as extensive as possible for the pediatric and adolescent age, as a potential reservoir of viruses and a possible development of new variants".
This is strongly supported by Annamaria Staiano, president of the Italian Society of Pediatrics (Sip), in view of the reopening of school.
With the return to the classroom "the contagions may be many if we do not vaccinate especially pupils – continues the university professor – especially from 12 to 15 years for which there is authorization to vaccine but vaccination coverage is not yet optimal.
Resistance remains, in fact, linked to inadequate information of some parents about the risks – benefits of vaccination of their children.
The increase in infections with the reopening of the school has been demonstrated, however, clarifies the president Sip, also by a report of the Department of Mississippi, in the United States, which showed that "after only two weeks from the resumption of school there was an increase of about 1,000 infections among students and 300 among teachers and staff, concentrated in 69 outbreaks. There were also more than 4,000 students quarantined for exposure to Covid-19 in the week of August 2-6 alone."
The boom of infections in the U.S. should serve as a warning

Hence the appeal of Italian pediatricians to extend the vaccination as soon as possible even to those under 12: "We need massive information campaigns on vaccination addressed to parents because – adds Staiano – children can be carriers of the virus at home.
This finding is demonstrated by another study conducted in Canada on a sample of more than 6,000 subjects between 0 and 17 years, published in the journal Jama Pediatrics and entitled 'Association of Age and Pediatric Household Transmission of SARS-CoV-2 Infection'.
The research showed that especially children in the age group 0-3 years are more likely to transmit the Sars-Cov-2 virus both in the family and in school, being in need of greater care and physical contact.
"In danger- concludes Staiano- are the fragile subjects, the immuno-compromised people. Therefore, there are many reasons why children and young people must be vaccinated".
Read Also:
Third Dose Of Vaccine In The United States From 20 September
US CDC Researchers Study: 'No Increased Risk Of Miscarriage For Pregnant Women With Covid Vaccine'
Source: