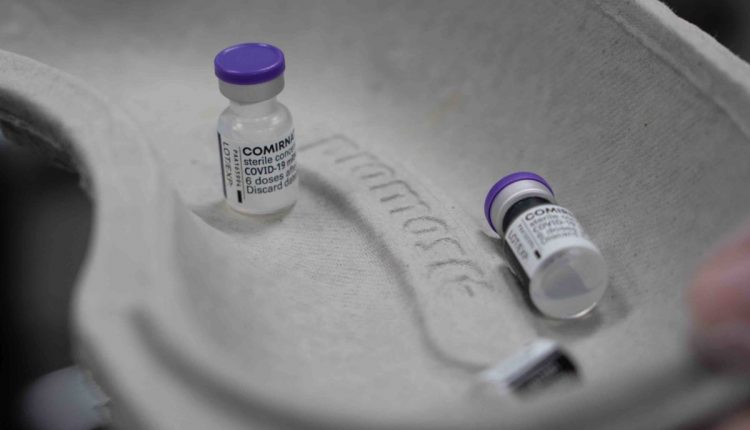 Vaccine, US green light for Pfizer's administration to teenagers: start next Thursday
Pfizer vaccine for adolescents: the Fda in the US approves the serum with the same dosage as for adults. Start next Thursday
Vaccine for adolescents, FDA decision in US for 12-15 year olds
In the United States the authorisation for the administration of Pfizer/BioNTech's Covid vaccine has been extended to children aged between 12 and 15 years.
This was announced by the US Food and Drug Administration (Fda).
Until now, the vaccine has been authorised on an emergency basis for people aged 16 and over.
Now, in the form of two injections containing the same doses as the adult vaccine, it can be administered to millions more adolescents.
At a press conference, Fda official Peter Marks explained that the first administrations could start as early as next Thursday.
VACCINE FOR ADOLESCENTS, VIOLA: 'IMPORTANT STEP TO STOP PANDEMIC, NOW IT'S UP TO EUROPE'.

"The Pfizer vaccine has been approved by the Food and Drug Administration for children up to 12 years old.
This is good news and an important step to stop the pandemic.
We also expect the approval of the EMEA shortly.
This is how Antonella Viola, immunologist at the University of Padua and director of the Clinica della Speranza, comments on the FDA's green light for the German-American company's vaccine for children aged 12 to 15.
Read Also:
Covid Vaccine In Paediatric Age, Pfizer-BioNTech Announce The Successful Outcome Of A Study In Children 12-15 Years Old: 100% Efficacy
Covid, Ema: 'Soon To Be Pfizer In 12 To 15 Years, Chinese Sinovac Vaccine Evaluation Launched'
Source: