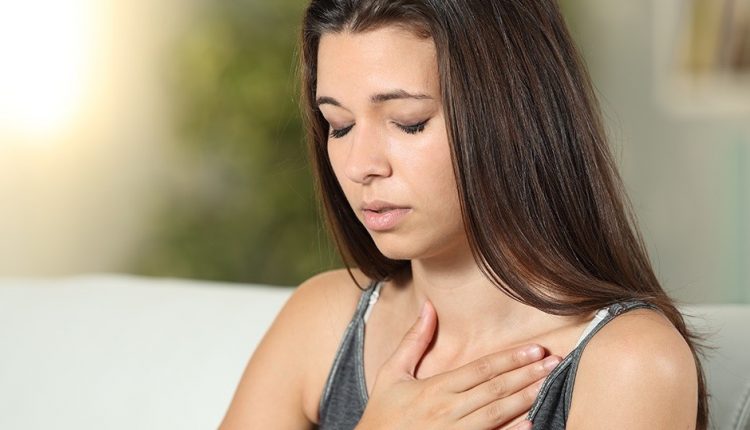 Wolff-Parkinson-White syndrome: what it is and how to treat it
Wolff-Parkinson-White syndrome: the main symptom is occasional tachycardia in a heart that is not necessarily diseased
Wolff-Parkinson-White syndrome is a hereditary, congenital heart disease, common in healthy young people, which can give rise to episodes of paroxysmal tachycardia
What it is
Wolff-Parkinson-White syndrome is an abnormal cardiac conduction, caused by the presence of accessory or abnormal pathways connecting the atrium and ventricle, which are located in different and precise points of the heart.
These pathways can, at any given time, trigger and sustain a re-entry circuit, creating the substrate for tachycardia, the most common symptom with which it usually manifests itself.
DEFIBRILLATORS OF EXCELLENCE IN THE WORLD: VISIT THE ZOLL BOOTH AT EMERGENCY EXPO
The most exposed people
This is a very frequent pathology in healthy young people, i.e. with a heart that is not necessarily sick, who in some cases complain of episodes of occasional tachycardia (heart palpitation), while in others they do not feel any discomfort.
As mentioned above, it is one of the hereditary cardiological syndromes, although in this case, the mode of transmission has not been fully established.
Symptoms of Wolff-Parkinson-White syndrome
Heart palpitation is the most frequent symptom of the syndrome, but it is worth remembering the fundamental importance of cardiovascular prevention.
DEFIBRILLATORS, VISIT THE PROGETTI MEDICAL EQUIPMENT SOLUTIONS BOOTH AT EMERGENCY EXPO

Wolff-Parkinson-White syndrome: diagnosis and treatment
WPW syndrome can be diagnosed by means of targeted cardiological examinations, so, as always, it is a good idea to undergo periodic screening tests even if you are in good health.
It may be of an overt nature and therefore easily detected by performing a standard electrocardiogram, which reveals an abnormal pathway (specialists find a specific sign called a delta wave).
In other situations, WPW syndrome may be occult, if it is not visible on the surface electrocardiogram, but patients report symptoms.
In these cases, in addition to an accurate anamnesis, further investigations are required, such as a 24-hour Holter ECG or exercise test, and even an endocavitary electrophysiological study of the heart, which is carried out in an in-patient setting using catheters inserted from the peripheral veins into the heart to induce tachycardia, confirm the presence of the abnormal pathway and subsequently eliminate it by ablation.
The treatment of WPW syndrome is, in fact, the ablative procedure which, if performed by experienced arrhythmologists, is successful in 99% of cases.
Read Also:
Inflammations Of The Heart: Myocarditis, Infective Endocarditis And Pericarditis
Quickly Finding – And Treating – The Cause Of A Stroke May Prevent More: New Guidelines
Atrial Fibrillation: Symptoms To Watch Out For
Source: