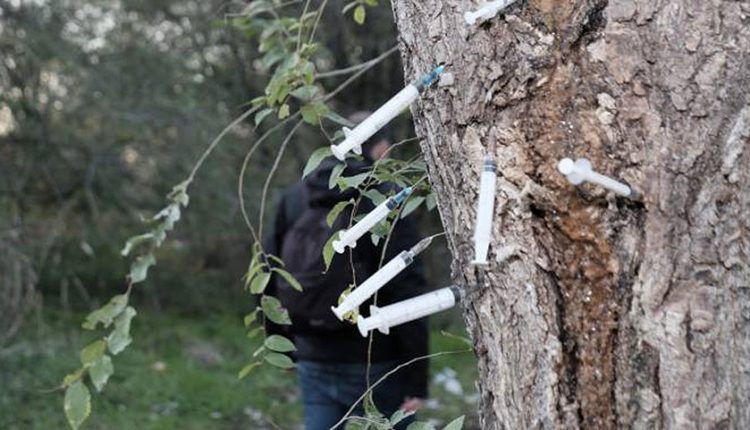 World Drug Day. What can we do to prevent drug addiction?
The International Drug Day against Drug Abuse and Illicit Trafficking is an event organized by the United Nations to raise awareness about the impact of drug abuse on humans being.
Fight drug abuse and addiction is a challenge for the entire world. The theme of the 2019 World Drug Day is "Health for Justice. Justice for Health". During the International Day against Drug Abuses, UN want to highlights that justice and health are two sides of the same coin.
For an effective response to the world drug problem, Countries are in need of inclusive and accountable institutions of criminal justice, health and social services. This is the only way to provide integrated solutions, in line with the international drug control conventions, human rights obligations and the Sustainable Development Goals. Everyone can share experiences in the fight against drug abuses using the hashtags #Health4Justice and #Justice4Health.
Many Countries designed their own campaigns and will hold events on this topic.
Drug Day support. Don't Punish drug abuses
This is a global grassroots-centred initiative in support of harm reduction and drug policies that prioritize public health and human rights. The campaign seeks to put harm reduction on the political agenda by strengthening the mobilization capacity of affected communities and their allies, opening a dialogue with policymakers, and raising awareness among the media and the public. The UNODC theme "Health for Justice. Justice for Health" has great potential for synergies with the messages that the support. Don't Punish campaign has promoted for the last 6 years. The campaign's yearly high point is the Global Day of Action, which takes place on, or around, 26th June (the International Day Against Drug Abuse and Illicit Trafficking). In many places, this date is still commemorated by showcasing drug control "achievements" in coercive terms. The campaign's Global Day of Action seeks to shift the day's narrative, focusing on the values of compassion, empathy and community. And so, every year, an increasing number of activists in dozens of cities all over the world join this unique and multifaceted show of force for reform and harm reduction.
Over the last 6 years, the campaign has seen more than 700 activities organized in 110 countries. Join an event and become a supporter of the international fight against illicit drug trafficking. Or join an event to become a volunteer and support association who are fighting against drug abuses and supporting ones who need rehab.
CLICK HERE TO JOIN THE DRUG DAY
🚨This week, UNODC in 6⃣0⃣ Secs incl.⏬
🔹#WorldDrugDay – #Health4 Justice – #Justice4 Health
🔹@UN_OPIOIDS and the progress of the global response to the opioid crisis.
🔹Launch of the World Drug Report 2019 #WDR2019.
🔹Education for Justice training in Kenya. pic.twitter.com/qfbxBZSnJs

— UN Office on Drugs & Crime (@UNODC) June 28, 2019
What we can do to prevent drug addiction?
Read these articles: