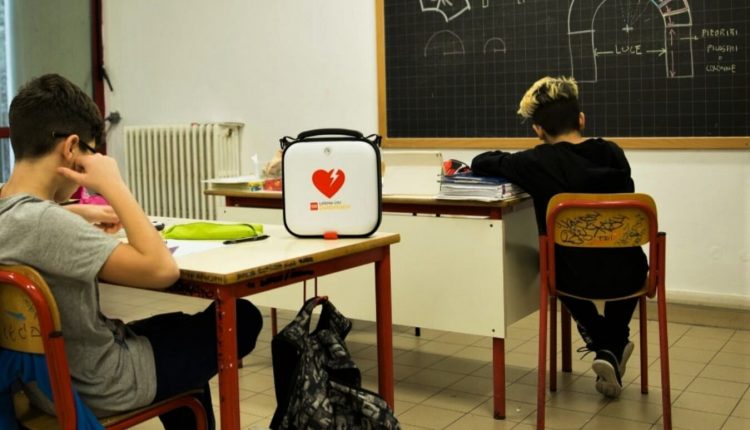 Aid in schools, in Italy the Ministry of Education provides funding for the purchase of defibrillators
Defibrillators in schools. The intervention of the emergency services in schools is not a frequent occurrence, but neither is it very unusual: many children have to live, diagnosed or undiagnosed, with a heart condition
It is common, for example, in students with disabilities. Sometimes it emerges, often unexpectedly, during the most usual exercises in physical and motor education classes.
And we are not counting the interventions of the emergency services to help the teaching and ATA staff.
Defibrillators in schools, In Italy Ministry of Education funding
Note No 7144 of 25 March issued by the Ministry of Education seems to reflect a real need: equipping each school building with an adequate number of defibrillators.
Schools have recently received an e-mail from the Ministry of Education (Department for Human, Financial and Instrumental Resources and Directorate-General for Human and Financial Resources) informing them of the possibility of obtaining funding for the purchase of defibrillators to be installed in schools.
The e-mail refers to the purchase of semi-automatic defibrillators (AEDs) et similia.
It is worth clarifying this point.
Automatic defibrillators or semi-automatic defibrillators are equivalent in terms of life-saving capacity and use. The word 'et similia' refers to the possibility of adoption in both versions.
As you know, Senate Bill 1441 on the compulsory use of defibrillators in the public administration, including schools of all levels, is in the final stages of approval.
Therefore, it is a great advantage for schools to have the chance to install AEDs at no cost, thanks to ministerial funding.

Since this is a life-saving instrument, it is essential to evaluate some key elements, to install an AED with maximum guarantees and at the same time without surprises or hidden costs.

It is essential to assess
Product quality (given by certifications obtained, years of warranty coverage, insurance against malfunctioning, IP protection index, etc. etc.)
Duration of warranty (the warranty varies from 3 to 8 years)
Cost and frequency of battery and electrode replacement (some specific inexpensive devices have a very high battery and electrode costs, which means that the total cost in 6-8 years is considerably higher than other devices).
And so on.
For an accurate assessment, please refer to the guide to buying a defibrillator or contact us for more information.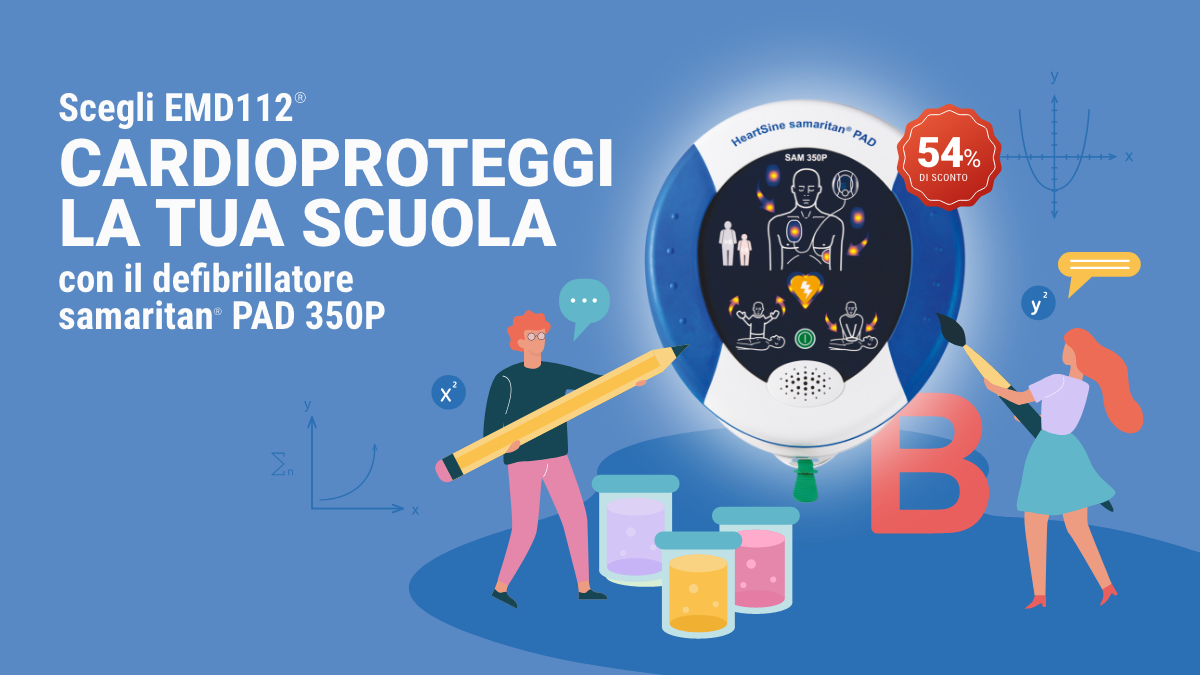 Read Also:
Pulmonary Ventilation: What A Pulmonary, Or Mechanical Ventilator Is And How It Works
Covid-19 Relationship And Cardiac Arrest, Defibrillator Even More Essential
Source: