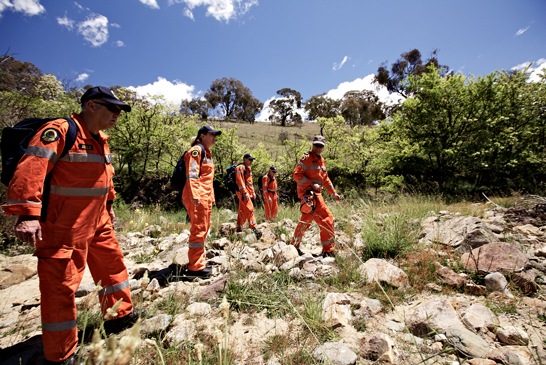 GINA System, crisis management will no longer be the same
GINA Software s.r.o. is a technology company developing and providing a crisis management system called GINA System. The company was established in 2010 after the success in world finals of Microsoft Imagine Cup competition. The aim of the company is to improve the efficiency of large-scale operations using technology in order to minimize the damages and to prevent any casualties. The ultimate tool for reaching this goal is an interactive map which provides a constant real-time visibility of all units on top of the dynamic situational data and variety of map bases. This gives the commanders rich data set for their well-informed decisions.
The system consists of mobile devices, smart and PC apps which communicate together via internet. Offline working mode is available as well. The software combines fleet management (GPS) and geographic information system features enabling users to have a real-time picture of the situation. Thanks to location sharing and extensive live communication (messages, pictures, drawings) GINA prevents misunderstandings and facilitates decision-making.
We cooperate closely with professionals from the field: fire fighters, police & security forces, rescue workers, humanitarians and NGOs. This has given us an insight into their best practices and provided us with ideas how to make their work more efficient and safer. As a technological leader with top level customer support and reliable solutions that fit our clients' needs we set trends in international crisis management processes. GINA helped to cope with the consequences of the Haiti earthquake and Japan tsunami. Today the technology is used in the European national emergency system and it is an official part of UN missions.
Our company wants to address the global market by building a network of business partners across the world and fulfil its vision of helping people in emergencies by modern technologies anywhere in the world.
Products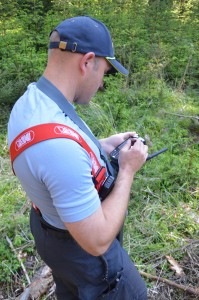 GINA System combines multiple components in a unified system. The basic component is a personal and vehicle tracking optimized for use in difficult terrain. The tracking system is designed for nonstop functioning with a 5 second localization interval and additional features.
The other components are a management software GINA PC Central and applications designed for tablets and smartphones. The management software provides the users with the access to the real-time picture of the situation. It allows interactions with the units in the terrain (including navigation, messaging and task management) and enables administration of the mission critical data sets. The users can edit the situational map, receive incident reports, set geo-fences and share their map with their colleagues so all the operators have the latest data for decision making. The timeline enables an instant display of the exact situation in given historical time. By choosing a historical period the users can do a full analysis of the mission progress and generate customizable graphical reports for further presentation.

GINA System also offers smart applications and mobile dispatching system designed for field specialists to have a constant overview of the mission progress offering users to visualize the position of units, send statuses, photographs and incident reports which are immediately transmitted into the control room. Commanders can be equipped with ruggedized terminals allowing full interaction with other units and access to all the data.
The system itself is fully interoperable. It supports large variety of data import / export formats and communication channels. For example the incident reports can be submitted using the smart application as well as by sending an SMS message to a local number. Those will automatically appear in the data layer securely shared with authorized users.
List of References
UNDP – GPS Tracking System: A centralized live tracking system with a combination of tracking, mapping, data import, reporting.
National Police of Czech Republic – Command and Control System: A complex system consisting of real-time unit tracking, task management, common operational view, reporting and dispatching.
National Fire Brigade of Czech Republic – Intervention System: An in-car solution combining unit tracking, navigation to the scene and mobile access to the mission critical data sets.
National Helicopter Emergency Medical Services: A tracking and navigation system with the coordination features for aerial use.
European Space Agency: A project with the aim to increase efficiency of rescue operations in ski and mountain resorts using advanced coordination technology.