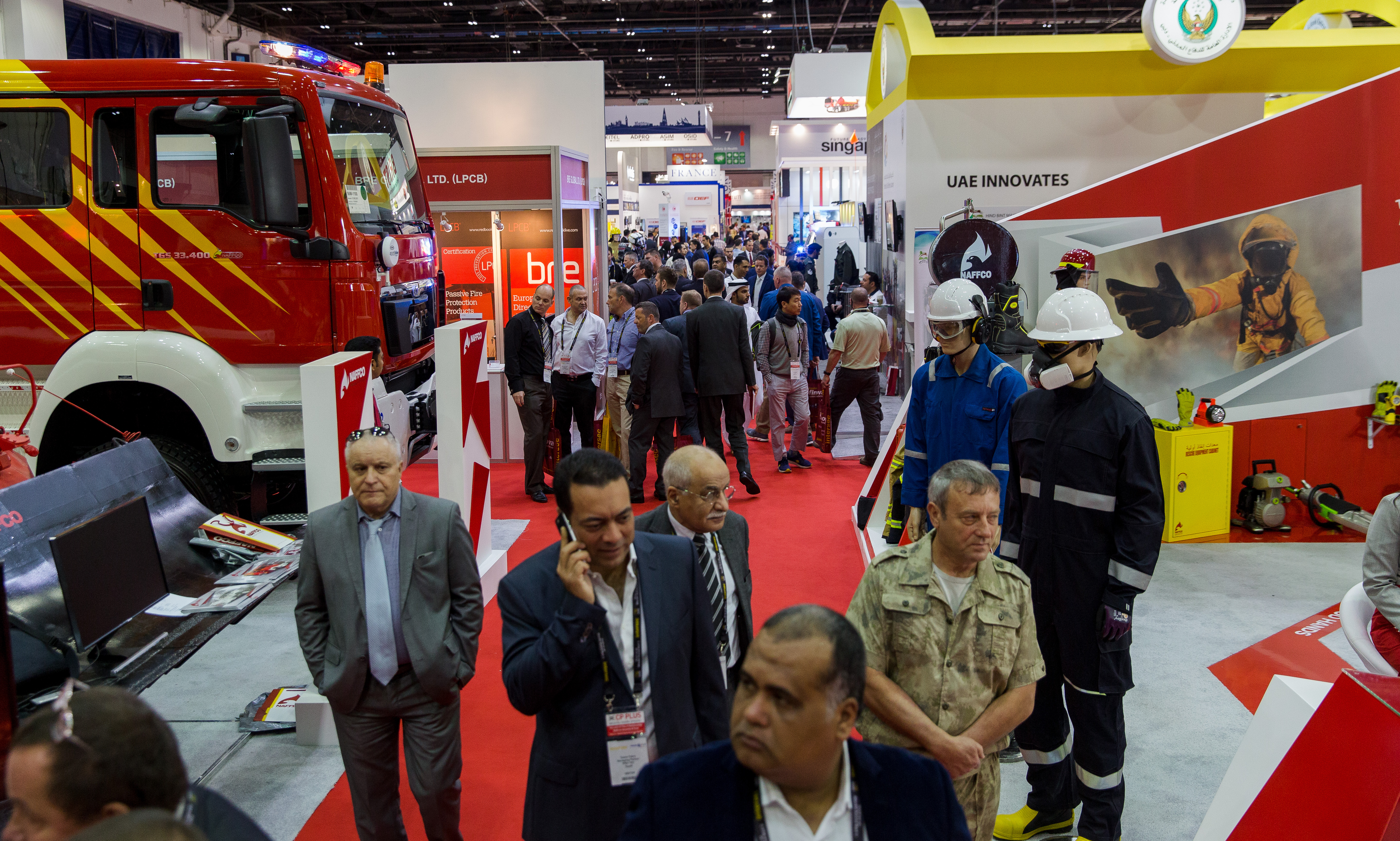 INTERSEC 2019 – Not-to-miss products presentation about safety and rescue
The world's top industry players will converge from 20-22 January 2019 to the Dubai International Convention and Exhibition Centre
DUBAI – INTERSEC is a significant exhibition about safety, security and fire protection. The world's top industry players will converge from 20-22 January 2019 to the Dubai International Convention and Exhibition Centre. The Middle East is providing to be a hotbed for business regarding safety and fire protection, with double-digit year-on-year growth. In the three-day event, there will be some valuable company that can draw attention immediately. We want to show some of them in this short preview article:
ARASCA, SAFETY PROVIDERS THAT KNOWN YOUR NEEDS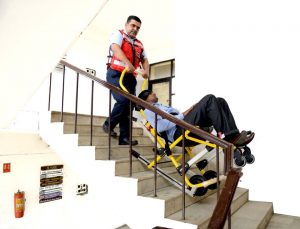 ARASCA is a leader among health and safety providers. The company can produce and provide high-quality products based on industry needs. Hense, ensuring public care and safety by reducing disability and deaths due to non-availability of the right equipment. Founded in 2007, ARASCA has 5000+ products, and it is the most trusted and well-known supplier for pre-hospital medical equipment within the UAE, GCC, Middle East & Africa. ARASCA vision is to provide quality products based on peoples' needs to ensure public care and safety.  ARASCA will exhibit at INTERSEC 2019 the most interesting solutions for Health & safety at workplaces, emergency evacuation, and immobilization solutions. The company can provide medical equipment from PHILIPS, Reliance Medical, Gmate and SPENCER.
DRAEGER, SAFETY AT WORK
Since 1889 Dräger is a leader in protection technology. Oxygen, tester, sanitisation system and safety monitor are the main products of that German industrial giant. With over 65 years of experience, Dräger is a global market leader also in the breath-alcohol safety test. During INTERSEC the main topic will be around oxygenation and safety gas detectors. Clearance measurement was never an option for a good PPE dotation.The 1 to 7 gas detector X-AM-8000 detects toxic and flammable gases as well as vapours and oxygen all at once – either in pump or diffusion mode. Innovative signalling design and handy assistant functions ensure complete safety throughout the process. The X-am 8000 effectively supports various applications with specially developed assistant functions that guide you through each process step by step. During clearance measurement, for example, the smart assistant calculates the necessary flooding time for the device and probe (FKM hose) based on parameters such as measuring gases, temperature limits, and the indicated hose length. When monitoring for possibly high methane concentrations, an optional automatic measurement range switch makes it easier to take a reading: if the Cat-Ex sensor measures values above 100% LEL, the display switches to the range of 0 to 100 vol%.
ASENWARE FIRE ALARM
ASENWARE is a Fire Alarm and Suppression System Manufacturer & Whole Solution Designer. The company supply whole fire alarm and suppression system include conventional fire alarm system, addressable fire alarm system, emergency light system, FM200 gas suppression system, fire pump, fire hose reel and cabinet. After the opening of a new showroom in Zhongshan, the company will unveil the new Fire Suppression System and fire alarm system during INTERSEC 2019. The ASENWARE FP100 addressable fire alarm system for banks and the new fire suppression switch are the main products in that field to view in Dubai, but also the new infrared linear reflex beam smoke detector can bring your attention in a glance. With over 200 employees work in United Kingdom-Marketing Center, China-R&D and Supply Chain Center and Bangladesh-Manufacture Center, ASENWARE is committed to design and manufacture the best fire safety products to reduce the risk of fire and support the world to be safer and more comfortable.
MERCURA LIGHTBAR
MERCURA is the French Leader in Light and Audio Signalling for Emergency Vehicles. The company will expose at INTERSEC Electric / Electronic Task Management systems for emergency vehicles. Partner to the French Ministry of the Interior, the French Gendarmerie, to all French public sector administrations, Local Councils, Motorway Companies, for more than 20 years, MERCURA has developed a wide range technical expertise and know-how around one axis: security.
For many years, MERCURA has been developing products to meet market needs, complying to legislation. Light-bars, variable message panels, warning triangles, beacons/rotators, light arrows, audio-signalling, electronic task management systems, and speed control systems. MERCURA has presented the new VEGA lightbar, a MERCURA integrated solution with LED display panel and a VMP (Variable Message Panel) option. VEGA allows you to provide information or warnings to road users from your ambulance, medical response vehicle or police car. High visibility despite its compact size, the messages are quickly understandable by drivers. It can display both day and night, 100 warns in 7 different languages. Messages can be modified or adapted using PC software. They can be programmed for fixed, flashing or scrolling display. The "Mirror" function at the front of the lightbar also allows a displayed message to be visible in the rear view mirror.
PACIFIC HELMETS
Founded in 1982 to manufacture motorcycle helmets for the Australasian market, Pacific Helmets (NZ) Ltd have since expanded their range of products to include fire, rescue, sports, and ATV helmets. During the INTERSEC 2019 exhibition, PACIFIC HELMETS will show the new R6 series for USAR, paramedic, wildland firefighting, mountaineering, industrial, and technical rescue. The R6 series consists of the R6V Dominator, R6 Challenger, R6L Patroller, and R6V MkII Seeker. Each model provides unique features which enables the R6 series to suit an enourmous range of situations. Customise your Pacific R6 to be the helmet you need from the accessories selected through to the paint colour and reflector sets. We can also provide customised decals to make your R6 fit your brand or team. Find out more about each R6 model below, then contact us to get your custom helmets underway.
GETAC: MAXIMUM PERFORMANCE.  MORE SECURE. AS RUGGED AS IT GETS
One of the most rugged laptop on the market, the B300 rugged notebook, will be on the soptlight at INTERSEC. With maximum performance, enhanced security, best-in-class battery life and one of the brightest displays in the industry, the 7th generation B300 is the most rugged notebook you can get and the clear choice for working in some of the most extreme environments. The B300 features an available 1400 NITs QuadraClear® touch display. The QuadraClear solution combines propietry technologies for both screen brightness and anti-reflectivity to provide an effective contrast ratio seven times better than other displays, while still maintaining the battery life you need in the field.  The QuadraClear display is powered by LED's that provide an energy efficient display that is mercury-free, durable and consistent in brightness over time.
SmartPanics · Global App by SoftGuard
SmartPanics are currently making use of a high level of technology, a smartphone has almost turned into an extension of our body. Hence, when an individual leaves home now he/she can forget their keys, but not their smartphone. From that point of view, it is almost bizarre to think that security must be limited to a residence, an office or even a motor vehicle. Right now, a big first change is occurring in the security industry thanks to smartphones, because with them, a giant breakdown is generated by changing the focus from the security in places to the security of people. That's why SoftGuard has created a global app to communicate emergencies and manage incident called SmartPanics. SmartPanics is a communication platform that allows the user to report incidents to the authorithies in an easy and fast way with multiple control and management functions. The mobile app has five main buttons fully customizable: SOS, Fire, Assistance, On my way and Here I am.