The ambulance development in India: Meet the expertise during the Spencer Emergency Medical Convention in New Delhi
The Spencer Emergency Medical Convention 2017 is an Exclusive Meeting for the EMS professionals and the most important influencer in India, debating about the state of the art in ambulance design and safety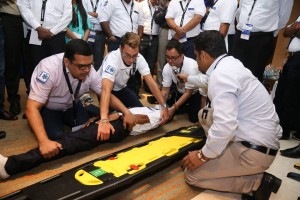 NEW DELHI (Delhi, India) – Spencer organizes the most important event for the EMS leading manufacturers who foster innovation in India, the Spencer Emergency Medical Convention 2017. The event will be on September 29th in New Delhi, and it will face the biggest issues in the pre-hospital field with debates, conferences, and workshops.
The event will be hold at Radisson Blu Hotel, Dwarka, in New Delhi, from 10 am to 6 pm.
This professional meeting is a not-to-miss appointment to discover and test new medical devices for improving safety in any situation during the ambulance transportation. Oxygenation practice, immobilization, resuscitation and patient handling will be on the spotlight of this event. "The EMS system in India is best described as 'developing'. This is the reason Spencer India organizes its annual convention and training program as a support to develop and build the EMS system in our Country" said Mr. Manish Malik, CEO at Spencer India Technologies.
The annual conference has become a platform where EMS professionals, operators, ambulance builders and other EMS groups from different cities and locations all over India assemble together and get trained on new innovative systems and technologies for patients care and improve safety on board.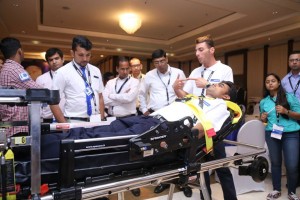 Thanks to its network of specialists, Spencer India will assure to the participants, a one-to-one conference that allows professionals to work side by side with experts in their respective fields. This Conference will offer also some roundtable moments.
Furthermore, Spencer will present its new devices, 10G and 20G certified, like BOB, NXT Ventilator, S-max (the 10G stretcher fastener system) and the extra-light chair 4BELL. Spencer India will present also a new fixation system that preserves rescuers from jeopardy on ambulance and which respects all the International services standards.
"Spencer philosophy improves the attention of the R & D Department to Safety and handling" explains Mr. Antonio Ciardella, Sales Director of Spencer. "We spend most of our assets on research and that is why our new fastener system improves safety and simplifies the control of the devices. We trust in the opinion of professionals, their passion and competence guide us in creating new products that make the EMS activity easier and less messy. The Spencer India meeting will show a mix of state-of-the-art devices, that improve safety and reduce trouble for professional involved in pre-hospitals emergency operations. Testing them will be a pleasure for everyone and it will show clearly why 10G is so important today for ambulances".
One to One meetings are additional personalized Spencer services that professional can size.
Contact now Spencer India Headquarter for more information about the meeting. Send an e-mail or fill in the form in the official event web page.