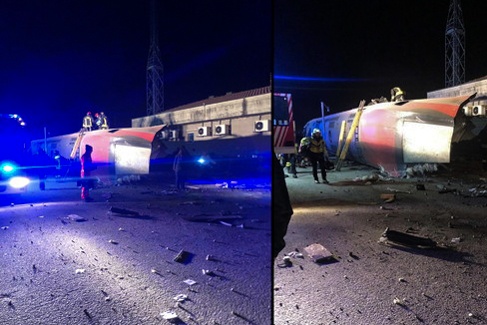 A Frecciarossa derails, 2 deaths and 27 injured: rescue operations on site
A railway tragedy stained the tracks of the Milan-Bologna line with blood, today. This morning at 5:35, at Ospedaletto Lodigiano (Lodi) a Frecciarossa train, which left Milan and was heading to Emilia-Romagna has derailed.
The engine and two carriages of the convoy have overturned and caused the two train drivers' death. Allegedly at least 27 people have been injured.
Of course, the balance is in progress, and the hope is that the people declared in green code – which should have to be around 25 – and the 2 in yellow code will improve their conditions.
First aids and Advances rescue teams have been promptly activated: ambulances, firefighters and helicopters rushed to the scene. They are all giving the best to solve this serious accident in the best possible way.
At the moment, the accident caused are still not clear.
Stay tuned for updates.