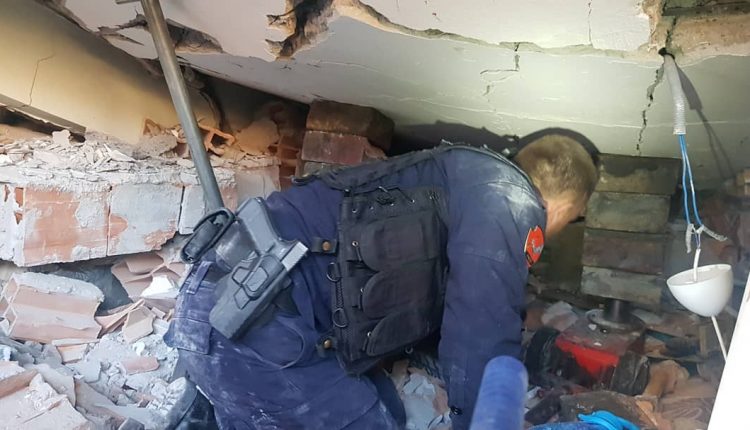 A powerful earthquake hit Albania tonight
A 6.4 magnitude shock occurred 30km west from Tirana, near Durres. Hundreds of people are missing. It is one of the most powerful quakes in the history of the Country.
Search and Rescue Teams are ready to fly in Albania from Italy, Greece, France and Turkey.
TIRANA – A powerful earthquake struck the Albanian coast at 4 a.m. tonight. It has already caused six deaths and more than 120 injuries, but the number is expected to rise. The earthquake, followed by several aftershocks, even very intense, had a magnitude of 6.4 degrees on the Richter scale and was unleashed at a depth of 10 kilometres, with its epicentre 30km west of Tirana in the area of Durres. There were no abnormal waves, but the earthquake was felt in Italy, Greece, Croatia and Kosovo. At the moment, six people have been killed, and 300 have been injured, but dozens of buildings have collapsed. Many communications have been interrupted. At present, only the radio service guarantee the coordination of the rescuers in the area. The Albanian search and rescue system, the 112 service, Firefighters and Civil Defence has been activated. The small Balkan nation has been modernising the overall system for years, and it is in a big network with the European Services.
Second shock of magnitude 5.4 occurred this morning at 7 a.m. causing further collapses. Rescuers are trying in every way to reach the wounded located under the rubble. The crisis unit of the Farnesina has been activated to verify the co-involvement of Italian citizens in the collapses. Italy, France, Turkey and Greece already have procedures in place to send Civil Protection support and USAR special units to deal with the missing research.
Source of photographs: Twitter