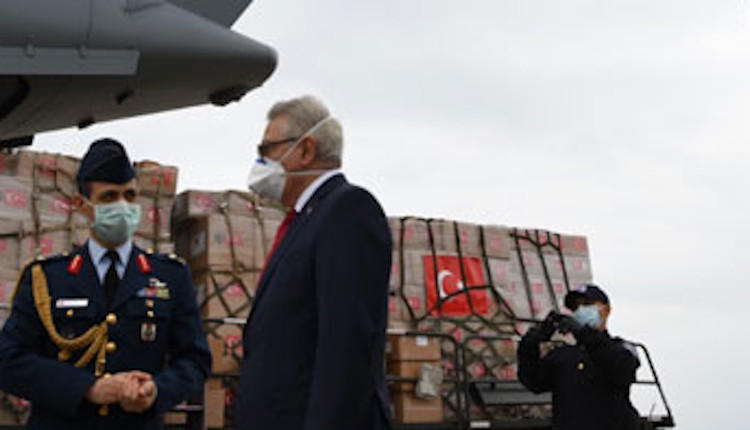 Afghanistan and Turkey together against COVID-19, a very important exchange of aid
Afghan refugees produce face masks while Turkey sends medical aid in Afghanistan to support the fight against COVID-19. Important cooperation between two nations that saw many conflicts and political disparities in the past.
1,000 face masks per day, the important contribution of refugees from Afghanistan for Turkey in the fight against COVID-19
The UN Refugee Agency funded an initiative that organizes Afghan refugees' work to contribute to Turkey's fight against COVID-19. The aim is to produce face masks and soap to help people in facing the pandemic. In these days, a group of about 12 refugees living in the Turkish city of Kayseri gathered and with local volunteers are manufacturing and sending these supplies to hospitals, migrant health centres and local NGOs.
COVID-19 prevention, Turkey sends medical supplies to Afghanistan
The cooperation continues with Turkey, which is sending in these hours medical supplies to Afghanistan. This material for the prevention of COVID-19 infection is being carried by a Turkish Armed Forces aircraft that left the Ankara Airport and that will land in Afghanistan soon.
Supplies from Turkey include:
10 ventilators
10 defibrillators
10 oxygen regulators
3 PCR machines
10 nebulizers
30,000 COVID-19 RT-q PCR diagnostic test kits
25,000 N95 face masks
50,000 surgical and general face masks
Supplies are organized in aid boxes and addressed to facilities throughout Afghanistan. In each aid box, addressees will find a message of support. The crates should report a quote of a Sufi poet, Mevlana Jalaladdin Rumi, "There is hope after despair and many suns after darkness."
Afghanistan and Turkey together against COVID-19 – READ ALSO
Afghanistan and Turkey together against COVID-19 – SOURCES