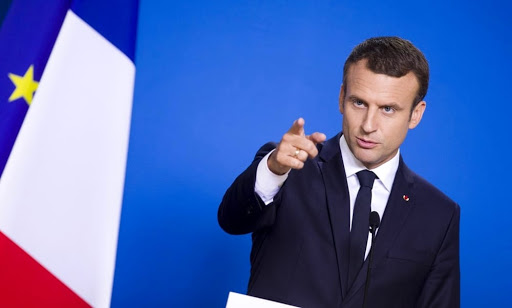 Coronavirus in France, a very concerning scenario. But citizens are not worried of COVID-19
Coronavirus in Frace caused a strong impact on the population. A "very worrying" situation according to the French Ministry of Health. Despite the warning, people seem not to be worried about COVID-19. In Paris, streets are full of people both day and night. Is there a best way to spread the coronavirus?
Since today, 5,423 cases – of which 400 in intensive care – and 127 deaths. Coronavirus in France scariest the experts and the Government. Each day, newly infected people are reported and the fear is to reach a scenario like China and Italy. That's why Emmanuel Macron, the French Prime Minister launched strong measurements and precautions. However, here it comes the contradiction. It seems that polls will not be postponed, pushing many people to go together to the ballot boxes.
Then, French citizens seem not to understand the power of COVID-19. The problem is citizens are not giving a heavy consideration of coronavirus, that is to say, that up to today, people spent their day along the streets of the main cities of the country, dancing at night in the squares even if bars and pubs closed at midnight.
By the General Director of the French Ministry of Health, Jerome Salomon arrives the warning that the number of cases doubles every three days. The patients seriously ill and those in need of intensive care are about to run in the hundreds. Tonight it is expected that Macron will speak to the nation. Most probably, he will announce new restrictive decisions, like the confinement at home, the ban of going out after 6 pm, and probably all not essential public places (like restaurants, bars and so on) will have to close until further notice.
The aim is to move towards more restrictive measures. Parks and gardens have been closed in Paris. But people seem don't care. Meanwhile, yesterday, however, the administrative elections were held in various cities of the country, including Paris. Millions went to vote, even if in a percentage never so low: the abstention rate was between 53 and 56%.
As said, despite these warnings, coronavirus in France does not scare French people. Yesterday, for example, there were many people around Paris. Despite the bans already in force and the invitation to limit exits given by the Prime Minister on Thursday, already, the streets of the capital were still crowded all day yesterday.
At the closing of shops, bars and restaurants from yesterday to midnight, many responded by partying until late in the evening and crowding the streets, squares, rivers and gardens. In night clubs, pubs, discos near the Bastille, people danced until the day after, even outside the clubs that at midnight, obeying the government statement, were closed. Is there a best way to spread the virus?
MEANWHILE IN ENGLAND: