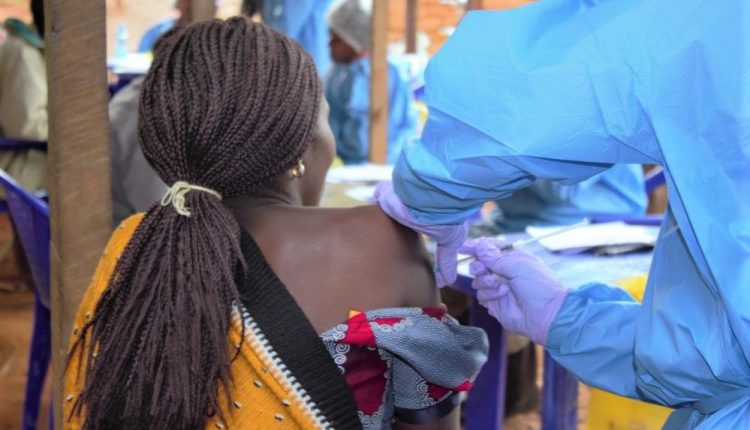 Covid, vaccinations start in Nigeria, Rwanda, and Kenya in Africa
Covid vaccinations in Africa: Kenya, Nigeria, and Rwanda have started their national Covid-19 vaccination plans with serums acquired through the Covax initiative.
This term refers to a tool developed by public and private actors, including the World Health Organisation (WHO), to ensure access to vaccines against the new coronavirus even in less wealthy countries.
Covid vaccinations in Africa: starting in Nigeria, Kenya, and Rwanda
Nigeria, the continent's most populous country with nearly 200 million inhabitants, has received 3.9 million doses of the vaccine developed by the Anglo-Swedish multinational AstraZeneca with Oxford University.
The first dose of the drug was injected into a doctor who has been at the forefront of treatment for the virus in a hospital in the capital Abuja for months.
Tomorrow, President Muhammadu Buhari and Vice-President Yemi Osinbajo will receive the serum.
On Saturday, it will be the turn of the governors of the states of the Federation.
The National newspaper reports that priority will be given to health workers, the elderly, and vulnerable people.
In Kenya, the first person to be vaccinated was Health Minister Patrick Amoth.

Nairobi has received just over a million doses of AstraZeneca's product through Covax in recent days and intends to immunize first healthcare workers, then police officers, teachers, and people with co-morbidities.
President Paul Kagame's Rwanda, which in recent weeks had denounced the 'vaccine nationalism' shown by high-income countries, received 240,000 doses of the AstraZeneca vaccine through Covax, followed by 102,000 doses of the drug developed by the US company Pfizer and Germany's Biontech.
The first dose was inoculated to Health Minister Daniel Ngamije.
Elderly people, health personnel, and people with health problems will follow in the next few days, reports The New Times.
Read Also:
Covid In Africa, From Senegal "A Gesture Of African Solidarity" For The Gambia And Guinea Bissau: 20,000 Doses Donated
Africa, Tedros Ghebreyesus (WHO Director): 'Kenya And Rwanda As Models Against Covid'
Source: