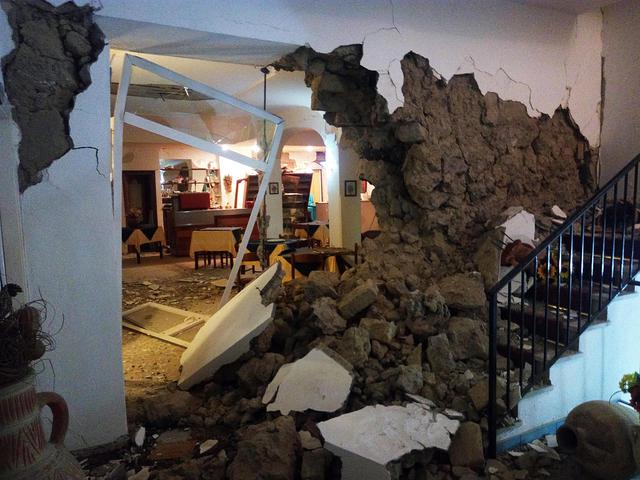 Harsh Earthquake in Ischia Isle in the everning
ROME – The island of Ischia has been hit by a quake of magnitude 4.0, last everning at 20:57.
The Italian centre for earthquake INGV  affirmed the quake was 5 km deep. The most damaged point of the island is Casamicciola. Ischia suffered a long lasting black-out and many buildings had been damaged. The Lacco Ameno hospital has been evacuated.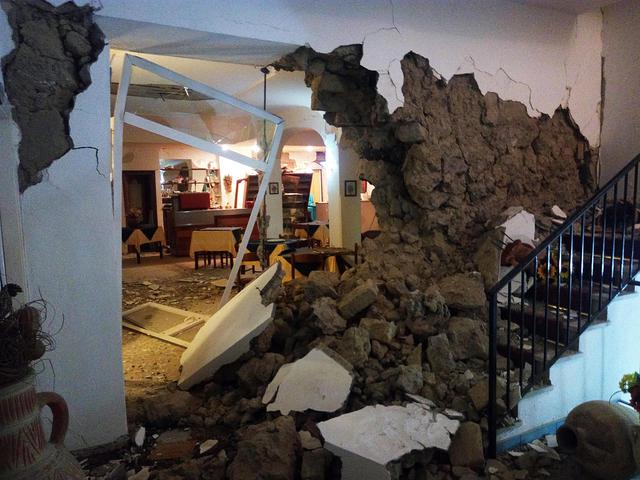 Fire Department and Civil Defence confirmed that there are many injured people and some missings. Injured are 20, of which 2 in really serious conditions, at the moment.
A woman has died, hit by some piece of plaster of Santa Maria del Suffragio Church. Civil Defence has already activate helicopters to transport patients at the hospitals of Naples.
At La Rita place, rescue operations are the most complex of all. A whole family has been buried under the debrises of their house. Father, mother and the little son of 7 months old have been rescued alive from the ruins. The other 2 children of the couple are still missing. However they are alive and they can speak with firefighters through the ruins. They are now trying everything to rescue them safe and sound.