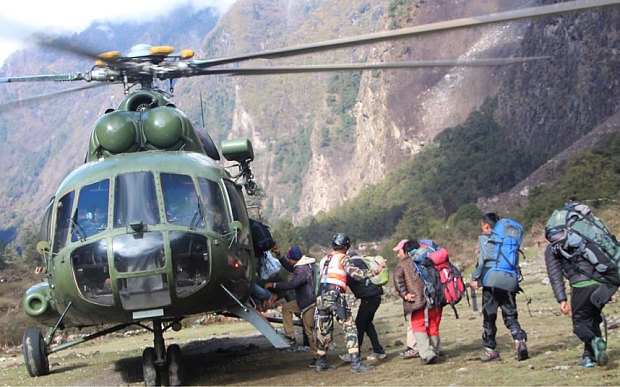 Helicopter Crash in Nepal Killing 4 humanitarian workers
KATHMANDU, Nepal — A helicopter on a relief mission for the international aid agency Doctors Without Borders crashed in a district northeast of Kathmandu on Tuesday afternoon, killing four people on board. Relief and rescue operations in Nepal since the devastating earthquake on April 25 have been treacherous, with dangers compounded by difficult terrain, hard-to-reach villages nestled into remote hillsides and inclement weather. Here the statements from DWB/MSF:

On Tuesday, June 2, 2015, a helicopter delivering humanitarian aid crashed in Nepal's Sindhupalchowk district. We can confirm that the flight was chartered by Doctors Withtout Borders/Médecins Sans Frontières (MSF), and we are currently working to confirm the identities of the victims of the crash. MSF extends its heartfelt sympathy to the family and friends of all of the people who lost their lives in this accident. We trust that the privacy of the families will be respected at this difficult time, and continue to offer our support to all affected staff and their families. Most of the villages affected by the earthquake are scattered along these hillsides, and foreign aid organizations, the Nepali government, with the help of foreign governments, have been working to provide much-needed relief.