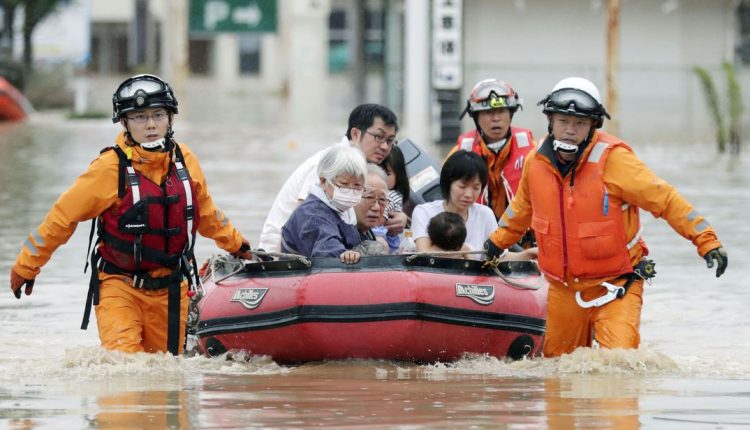 Japan – Harsh toll after the flood that hit Hiroshima area on Friday 6 July
HIROSHIMA – Death toll in Japan exceeded 130, after massive flood caused by heavy rains last weekend.
Rescuers are still searching through mud-covered hillsides and along riverbanks for dozens of people missing. More than 50 people were unaccounted for as of Tuesday morning, many in the hardest-hit Hiroshima area. Warm, sunny weather helped ease the immediate threat of more flooding. But water continued to carve across what was once a road in Mabi. Deep sand and a roof that had been deposited across both lanes made passage impossible on anything but foot and reascuers job is turning out to be even more difficult because of the heat. The worst matter is that relief good shipments are delaying because of damaged roads and transportation systems.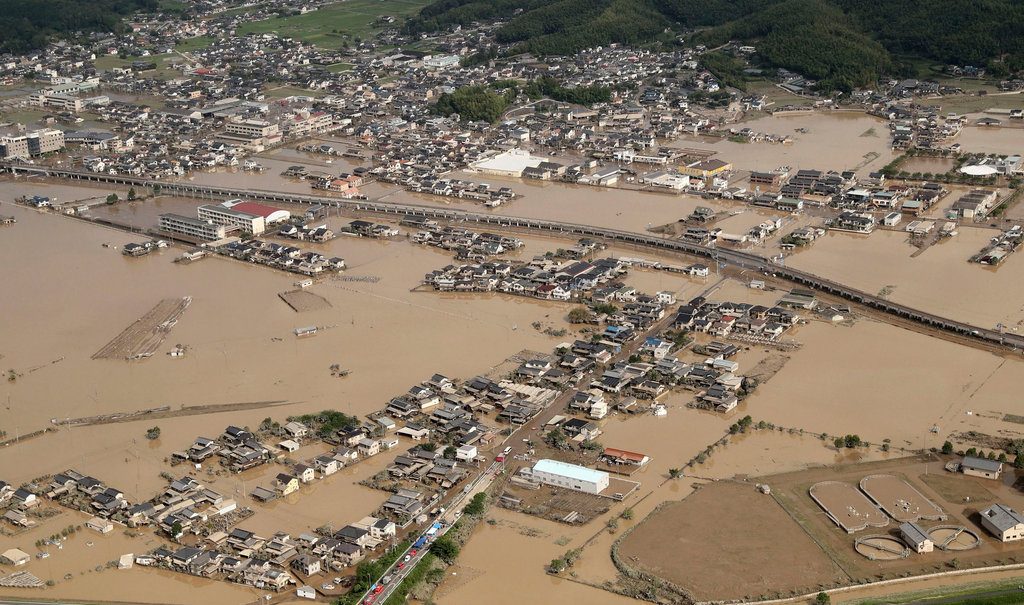 Many residents who survived complaint the lack of food and water, especially for children and eldest people.
This area is usually considered one of the safest in Japan, sheltered from typhoons and with little history of deadly earthquakes or tsunamis. After the 2011 earthquake and tsunami on Japan's northeastern coast that killed nearly 16,000 people, some moved to this area seeking safety.
The flooding forced Japan's robust industrial sector to stop production, as well. Mazda suspended production at factories in Yamaguchi and Hiroshima Prefectures, while Daihatsu halted operations at plants in four prefectures. The Asahi Aluminium Industrial Company plant in Okayama exploded late Friday after workers evacuated. Volunteer firefighters came along to extinguish flames and other explosions.
Japanese soldiers patrolled the neighborhood, knocking on doors and asking if everyone was safe from the rains, which produced jarring images of widespread destruction, a reminder that a country known for its orderliness is not immune to the chaos of natural disasters.