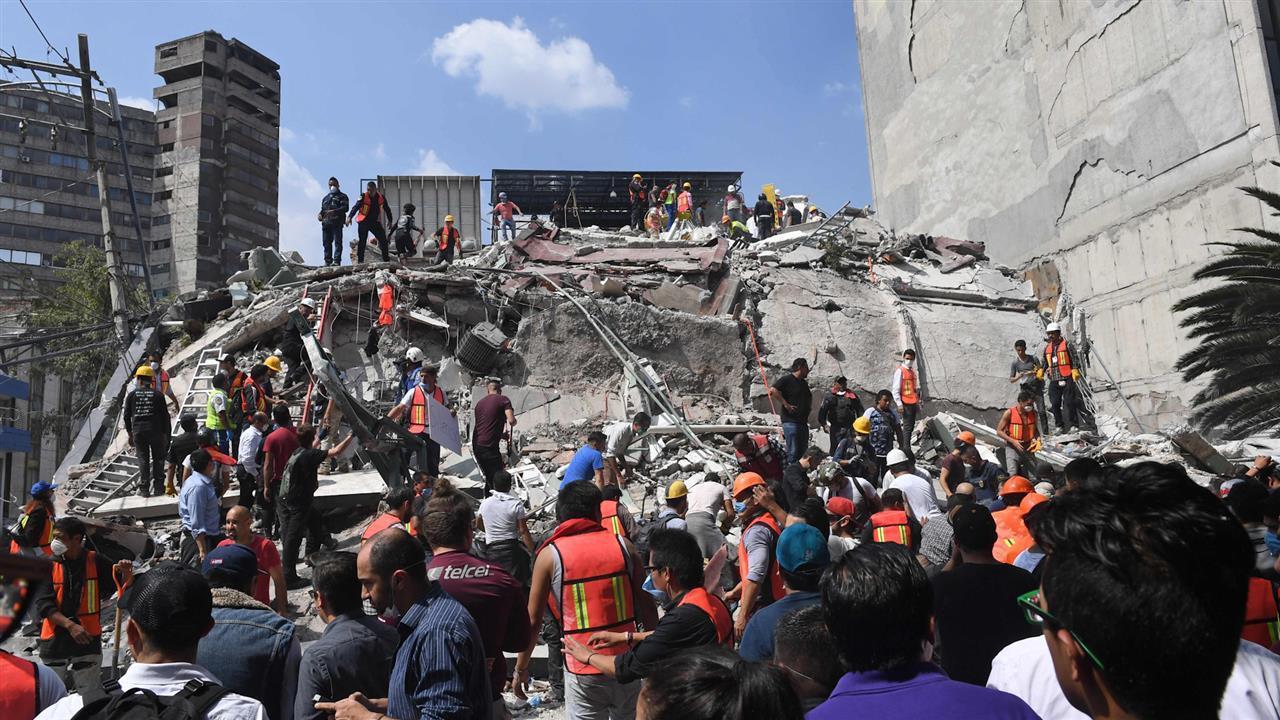 MEXICO BREAKING NEWS - A 7.1-magnitude Earthquake hit Southern Mexico
PUEBLA STATE (Mexico) – 02:02 am
Another quake destroyed most of Puebla state, around 123 km from Mexico City, yesterday. It is the second earthquake in 2 weeks.

This 7.1-magnitude quake is the most powerful one since 1985, when another terrible earthquake struck Mexico killing thousands, precisely on 19 September, like this time.

Dozens of buildings collapsed and people kept on digging all night long to dig people out from ruins.
Authorities affirm that at least 21 children has died during the partial collapse of a school. Among the missings, there also are some employers. Again, at least 248 people have been killed, including 55 in Morelos, 49 in Mexico City, and 32 in Puebla state.