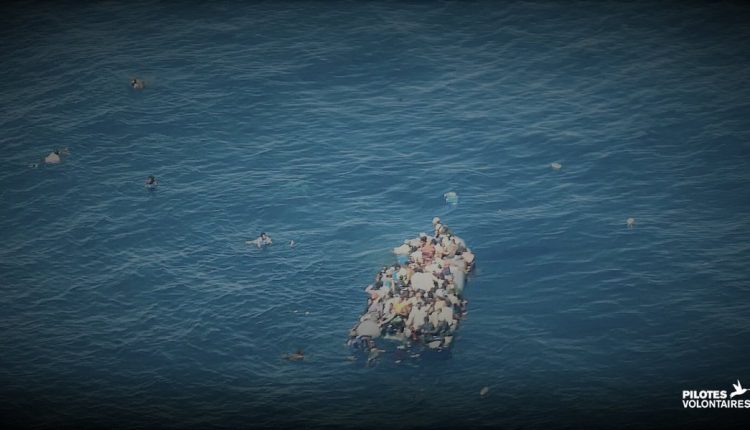 Migrants, Alarm Phone: "480 deaths in a week off the coast of Senegal"
Migrants, Senegal new starting point of the migratory routes: the use of the "Atlantic route", that stretch of sea between Senegal and the Canary Islands, Spanish and therefore European territory, is growing.
At least 480 people have died or have been missing as a result of shipwrecks off the coast of Senegal since Saturday, October 24.
The NGO Alarm Phone has reported the increasing use of the so-called "Atlantic route", that stretch of sea that pushes migrants from Senegal to undertake risky journeys to reach the Canary Islands, Spanish territory, and therefore European.
Senegal, the shipwrecks of migrants' boats of which we have certainty
According to Alarm Phone, there were five known shipwrecks: two on Saturday, October 24, when 180 deaths were recorded in two separate incidents.
Only 56 people, it says in a note, would have been rescued by the local Coast Guard.
On Tuesday 27th, instead, a boat with 80 people departing from Soumbedioun collided with a Senegalese patrol boat: according to the NGO, the balance, in this case, is 41 dead and one missing.
On Wednesday 29th, a boat with about eighty migrants on board sank, which, according to the survivors, left two weeks earlier.
More than 50 dead and 27 passengers recovered off the coast of Mauritania.
Finally, according to Alarm Phone, last Friday another 150 people lost their lives onboard a boat carrying about 300.
The accident occurred off the coast of Saint Luis, north of the capital Dakar.

Alarm phone had also given news of another shipwreck, confirmed by the International Organization for Migration (IOM), which would have affected 140 people out of about 200 leaving on the 23rd from Mbour, but the government of Dakar in a note denied the first reconstruction, reporting that the dead would have been only six.
Migrants, most of the departures are from Thiaroye, Senegal
According to the information collected by Alarm Phone, most of the boats had departed from Thiaroye, which in the last two months has become a privileged port of departure for human traffickers.
Local sources quoted by the NGO report that the increase in migration by Senegalese citizens is due to the economic crisis following the granting of fishing licenses to Chinese companies.
Many Senegalese fishermen are no longer able to live with the little catch they can bring ashore, so more and more people choose to leave.
Alarm Phone has appealed to European governments and institutions to "stop the catastrophes at sea" and "stop this cruel injustice at the gates of Europe".
According to IOM, in total in 2020 the Canary Islands welcomed 11,000 migrants, compared to 2,557 in the same period of 2019.
Read Also:
Barça Ou Barsax. Senegal, Tragedy Off The Coast Of Mbour: Boat Explodes, 150 Migrants Die
Source: